Design Embraces Transparency Among Departments
Glass partitions provide rare behind-the-scenes glimpses into R&D teams.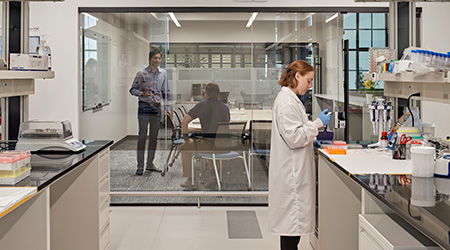 by Robert Benson, courtesy Svigals + Partners
In the competitive world of medical research, it is rare that an organization would value transparency as much as confidentiality. Yet a new combined laboratory and workplace for research-stage drug discovery company Halda Therapeutics reflects a culture that prizes both openness and innovation.
Designed by leaders in research architecture Svigals + Partners, Halda's new home base occupies the ground floor of the former Winchester Arms factory, originally built in the late 19th Century. The office area accommodates 24 employees, separated by a glass-enclosed conference room from the laboratory's 40 wet benches outfitted with sinks and fume hoods. The 7,500-square-foot headquarters embodies Halda's outlook of excitement and innovation, an effort led by the firm's director of interior design Katherine Berger, NCIDQ, WELL AP in collaboration with Vasquez, firm partner Bob Skolozdra, AIA, LEED AP, and others.
Behind the scenes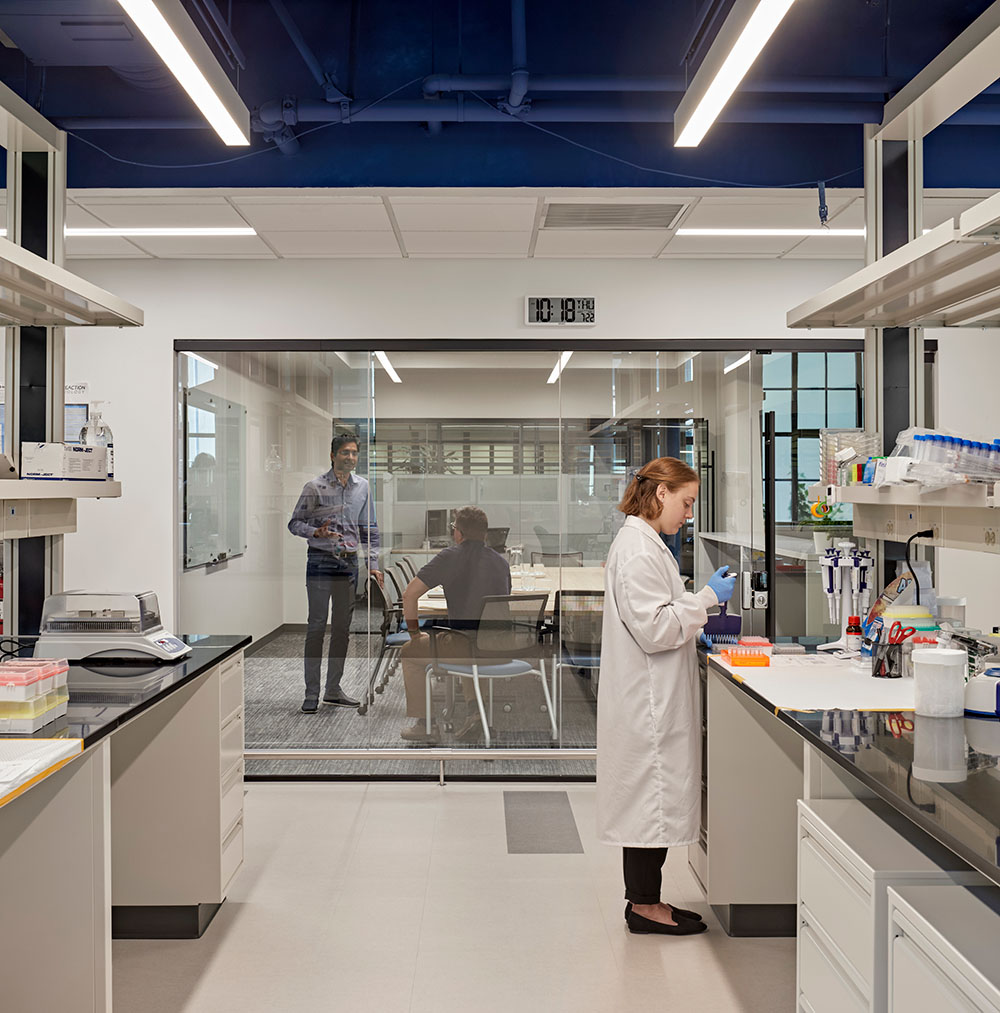 by Robert Benson, courtesy Svigals + Partners
Ceilings with style
by Robert Benson, courtesy Svigals + Partners
Redirecting focus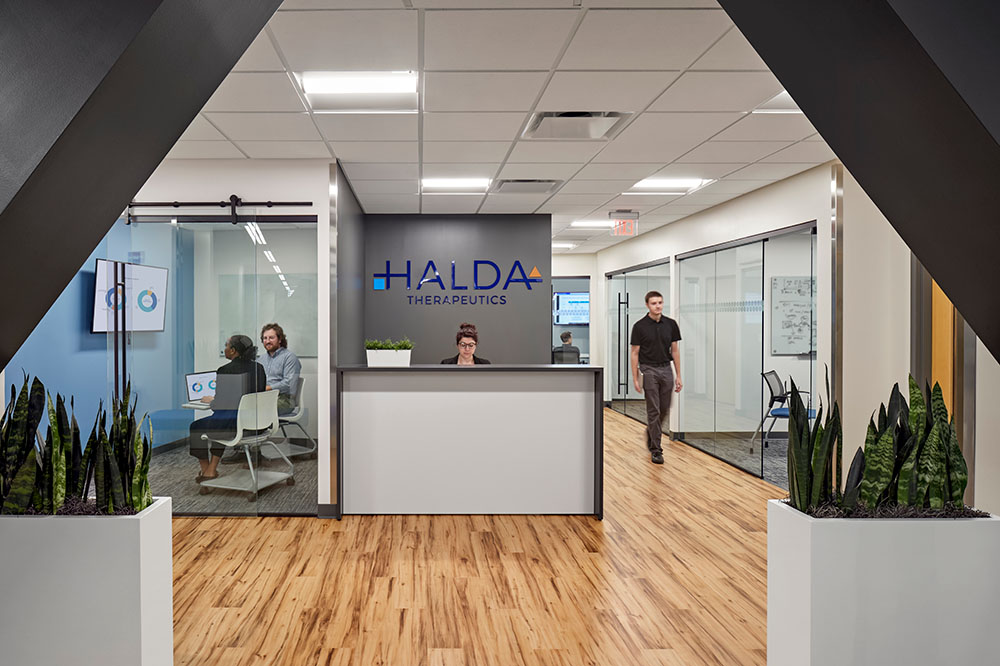 by Robert Benson, courtesy Svigals + Partners
---
---
---
Related Topics:
Comments