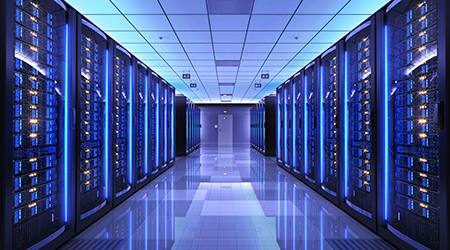 90 Percent of FMs Report Data Center Outage During Last Year: Survey
An overwhelming number of facility managers experienced some sort of disruptive outage during the last 12 months, according to a survey.
A recent report released by Honeywell revealed that 91 percent of the managers surveyed experienced at least one disruptive incident in the last year. The report, "Rethinking Data Centers as Resilient, Sustainable Facilities," is the latest in the company's 2021 Building Trends series.
The most common disruption type responses are:
Downtime related to an outage, 54% 

Cyber or physical breach, 38% 

Unplanned downtime, 34% 

Power outage, 33% 

Human error related to troubleshooting, 30% 

In addition to the disruptions that cause facilities to lose significant amounts of money, facility managers have many other concerns on their minds.
93% of FMs show concerns about lockdown monitoring 

74% are concerned about physical site security or access control 

73% managing energy consumption 

72% ability to predict or quickly identify problems 

72% potential for downtime closure 

72% cybersecurity for operational technology 

70% potential for sudden increases in energy costs. 

Looking forward to the next 12 to 18 months, 38 percent of surveyed managers cited improving automation, efficiency or sustainability is a top near-term priority.
Just over a third of the respondents also indicated that improving cybersecurity protocols and preparedness, improving energy efficiency, and improving security through video surveillance, access control and physical asset security were other top near-term priorities in their department.
Dave Lubach is managing editor, facility group.
---