Plan For Entire Life Cycle When Developing A New Data Center
In the early phases of designing a data center, many questions have to be answered for the project to move forward. One of the most critical questions is "How long will you be in this data center?" The answer will inform a wide range of decisions that need to be made about the data center design. For example, the answer to that question will form the starting point for a total-cost-of-ownership analysis for the lifespan of the data center, an analysis that is being widely used in the planning of new data centers.
Total cost of ownership takes into account first cost; incremental costs for a scaled deployment, operating costs for electricity, water, operations, and maintenance; and the cost to decommission the facility at the end of its useful life. Looking at the total cost of ownership is a valuable way of evaluating options for the data center at each stage of its life.
Answering the question of how long an organization will be in a data center is not always easy. The responses can be vastly different for different types of user. Enterprise, higher education, healthcare, high performance computing, colocation, and managed services all have different expectations and requirements.
• Enterprise, higher education, and healthcare data centers have a lot in common. They host applications for a single entity and are often located on the "main campus," which tends to make the buildings contextual with other buildings on the campus. These types of institutions are likely to build facilities with a 25- to 50-year expected life span. This is why it's important to plan for the need to replace key mechanical, electrical, and plumbing (MEP), as well as fire protection system components in the future long before the building needs upgrades.
An emerging trend for this type of data center is a traditional stick-built shell with the deployment of modular components. This can serve multiple goals including a quicker deployment of the data center and helping to replace the modular equipment in the future.
• High-performance computing, or HPC, comes in many shapes, sizes, and applications. The primary application is large-scale number crunching for research and development. Many healthcare institutions and universities are making space in their primary data centers for the current or future deployment of high-performance computing, which come in both air- and water-cooled versions and are usually tied to a specific research or R&D program with a three- to five-year life cycle.
One higher education/health care provider that is currently deploying a major high-performance computing project is using all modular components. The IT equipment will come in pre-package modules with the major MEP/fire protection systems pre-configured. All other major supporting infrastructure, generators, and switchgear will also be deployed in modules. There will be a small building for support staff. This deployment strategy allows for a very rapid deployment and decommissioning of individual high-performance computers and supporting infrastructure over the life of the program.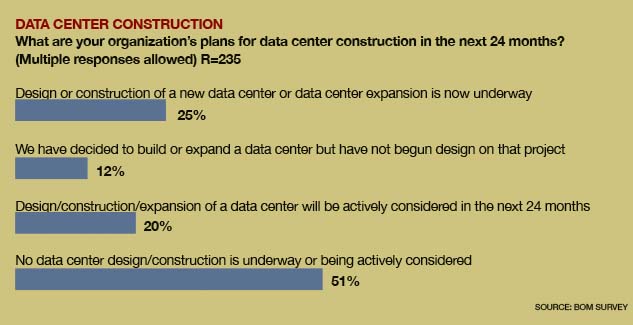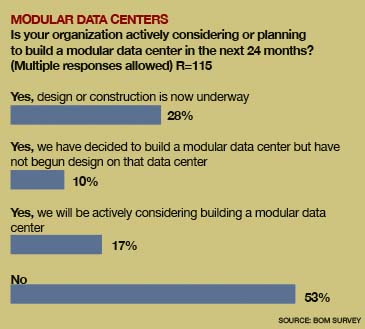 Continue Reading:

Critical Facilities: Before You Build A Data Center

Plan For Entire Life Cycle When Developing A New Data Center

Colocation, Managed Hosting Are Alternatives To Owning A Data Center

Focus On Data Center Life Cycle Can Help Shape Infrastructure Planning, Maintenance
---
---
---
Related Topics: