Facility Managers' Role Changing as Data Centers Evolve
First of a 3-part article on cloud, colocation bringing new data center roles for facility managers
OTHER PARTS OF THIS ARTICLE
Pt. 1: This Page
Pt. 2:
Understanding Benefits of Cloud for Data Centers Important for Facility Managers
Pt. 3:
Scalability, Easy Upgrades Among Cloud Benefits for Data Centers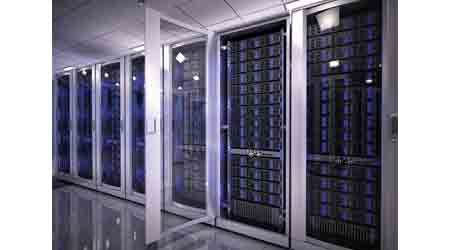 When an organization owns a data center, adding capacity can be a big deal. If a new data center is needed, it represents a substantial capital investment and a significant block of time for design and construction. Even adding IT services may take weeks. That approach is increasingly out of step with a world where data processing is becoming, in effect, a utility as easily available as electricity or water. In the new data center world, the traditional facility management role has changed correspondingly. Increasingly, the key FM role is providing critical information to the executive team on the data center's physical power and cooling requirements, plus weighing in on additional physical concerns, including security.
Robert Cassiliano, CEO at Business Information Services and chairman of 7x24 Exchange, recounts a time when he managed technology operations at a major trading firm. "Traders wanted to plug into the wall and get information like they got electricity," he says. "They didn't want to hear we needed another facility, more hardware, or 50 more technical people. They wanted it to be just like the electric utility; if they need more, it is provided and they pay for what they use."
Enter 2016: The availability of colocation and cloud services is increasingly attractive to many organizations and for good reason. "Colos and the cloud are becoming information utilities," says Cassiliano. Even with the added security of in-house computing, many businesses desire the "information utility" model afforded by the speed, flexibility, and lower cost of off-site models. Although this means data center workload may diminish for some facility managers, most of them can become important drivers of revenue growth for decision-making teams as organizations migrate some computing off-site, using a so-called hybrid approach that combines in-house data centers with compute capacity from outside providers.
The role of the CIO in most organizations has changed during the last decade, so that today the CIO increasingly serves as a driver of revenue. Facility managers who understand how to manage processes and capacity will be invaluable advisors to the CIO, thereby helping drive revenue for their organizations. This means they need to be aware of competitive advantages in their respective markets; learning how to leverage those for the CIO requires understanding the shifting sands of modern tech use.
Facility managers in this role are usually members of a team that collects data and then makes recommendations to senior management. In that role, the facility manager needs to be cognizant of revenue strategies and potentials for reducing operating costs, which will be different for every industry.
But the basics, says Paul Schlattman, senior vice president at ESD Consulting, are the ability to manage the process and capacity of in-house data centers.
Risk assessment is a vital concept for the facility manager to understand. Schlattman recommends that the data center owner conduct a security audit every 12 to 18 months as "information downtime" becomes less tolerable and cyber attacks increasingly prevalent.
Facility managers need to be aware that data center facility capital expenditures will likely be reduced when processing migrates from an enterprise data center to colocation sites or the cloud.
Continue Reading:

Data Centers

Facility Managers' Role Changing as Data Centers Evolve

Understanding Benefits of Cloud for Data Centers Important for Facility Managers

Scalability, Easy Upgrades Among Cloud Benefits for Data Centers
---
---
---
Related Topics:
Comments