You Might Like
On FacilitiesNet
Critical Facilities Summit 2017: An Editor's Perspective
This year's conference moves to Minneapolis, where more than 500 facility managers, design engineers, consultants, and others are expected to convene.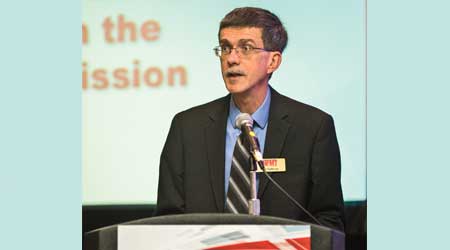 This fall, the fifth annual Critical Facilities Summit (CFS) will be held in Minneapolis, Minn. Each year, the event attracts more than 500 facility managers, design engineers, consultants, and others responsible for data centers, hospitals, and labs. Edward Sullivan, editor of Building Operating Management and CFS enthusiast, shares insights on the upcoming event and the mission critical landscape.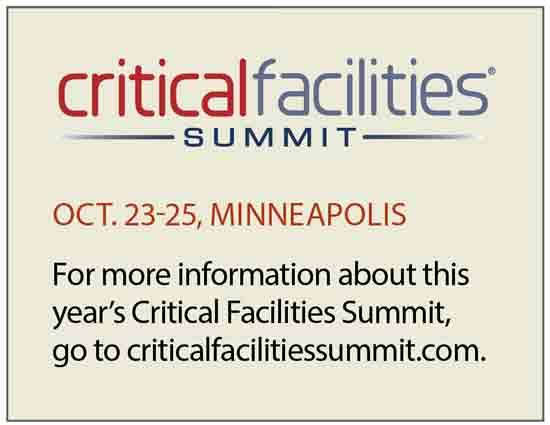 When did CFS begin and what prompted its inception?
The show started in 2013, and was created because we saw a growing need for uptime in a range of critical spaces like data centers, labs, and hospitals. Data center construction was booming. Hospital requirements were changing, with the need for reliable power becoming even greater. It became imperative to have reliable power and data, which meant new demands were being placed on facilities. We wanted to do a show that was specific for the facilities design, construction, and management audience. We also wanted to be cost-effective for our audience. Facility professionals have tight budgets. We wanted to make our show affordable and in an affordable city. And I think we did.
CFS has previously been held in Charlotte, N.C. This year, it will be held in Minneapolis. What prompted that change, and why Minneapolis?
Well, we've been in Charlotte for four years, and we wanted to try a new venue and a different region. Minneapolis is a great location for all of the main markets we are trying to serve. It's right in the heart of "Medical Alley," and part of the Midwest data center region, which hosts companies like Google, Facebook, and Microsoft. It's also home to a large number of co-location centers and corporate data centers. The state of Minnesota has tax incentives for data centers and good utility rates. Minneapolis is a great city. It's affordable, foot friendly, and easy to travel to. We're really excited to go there.
What do you find most exciting about CFS?
I think getting to meet the people who are so knowledgeable about critical facilities. They really are experts, and passionate about what they're doing. You have practitioners eager to learn and who love what they're doing, and are always willing to provide advice to their peers. On the expo floor there's an incredible display of expertise and new technology that produce great conversations about possible solutions to the very specific challenges attendees face.
How would you describe CFS to someone who has never attended the show?
It's two-and-a-half days of intense immersion into the best practices for critical facilities. There's a tremendous amount of energy at the event. You have experts speaking on topics that are of high urgency, and the people who are in the audience are enthusiastic about the education. The palpable energy in these sessions, networking events, and on the show floor makes CFS a really exciting event.
Why should people attend CFS?
CFS offers top quality education at an affordable price designed for the facility executive's budget. You won't find that at other shows.
Email comments and questions to katie.baker@tradepress.com.
---
---
---
Related Topics:
Comments