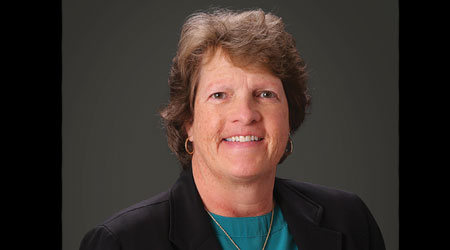 Picture People
Bringing More Women Into the Data Center FM Field
Women are underrepresented in data center facilities management, but there are many benefits to encouraging more women to join the field.
According to the National Center for Women in Information Technology, women currently account for about one-quarter of employees in computer and mathematical occupations.
Many in the industry, including many men, want to attract more women, Joos says. They understand the benefits of capturing the different points of view that arise from a diverse workforce, whether that diversity comes from differences in gender, race, sexual orientation, or another attribute. "You're going to get different thoughts, different ways of thinking," Joos says. "And if you get a better mix of opinions, you're going to be better at whatever you're trying to do."
The transition from CenturyLink to Cyxtera is a good example of the business value of diversity. Like Joos, many of the people involved had a wide range of experiences in other business combinations. That diversity was critical, as everyone brought different perspectives and identified different areas to check.
One difference between many men and women centers on communication styles, Joos says. In many cases, women like to talk through a situation and make sure everyone is on the same page, rather than assume everybody understands what they've said, she adds. The problem with simply stating something and then moving on is that people may walk away with different interpretations of what was said. "So I ask hundreds of questions," Joos says. "'Is this what you mean? Is this how you want to do this?'"
As data centers struggle to attract workers, women represent a large and mostly untapped pool of potential employees. Many of the workers who've been around since the inception of data centers are getting closer to retirement. For many younger candidates, data centers currently lack the appeal of, for instance, an Amazon or Google.
To help boost potential candidates' understanding and appreciation for the role of data centers, Joos is an advisory board member with AFCOM, previously the Association for Computer Operations Management, which has been trying to reach female college students and educate them on the data management field. "However, it's just too late," Joos says, as these students often have some idea of their career goals. "The key at this point is get to the younger kids and start talking about data centers so they understand that when they use anything on their cellphone, it goes right to the data center. A data center is involved in every part of their life."
Joos also has been involved in the group, Women of Cyxtera. "It's great to get women together, make sure everybody is supported, and see what anybody needs," she says.
Cool under pressure
Data center management is not for the faint of heart. "(Cyxtera has) the second largest portfolio of data centers, and in this industry, things happen. For instance, you can lose power middle of night," Nord says. Many people react to unforeseen events with panic. They fire and then aim, in some cases making a short-term decision that has a negative long-term impact, Nord says. "That's not Cindy. She has an innate ability to settle down customers," he adds.
She also has the ability to get problems solved. Joos is assertive, but in a knowledgeable manner, Nord says. "When you listen to her, it's clear she knows what she's talking about."
Joos' preference for "straight talk" is another attribute that's been key to her professional success, Nord says. "There's no BS at all. If a story is bad, she'll tell you," he says. "And if there's a problem, she'll tell you how she'll fix it."
While Joos is assertive, she also treats people with compassion. "She embodies the idea of treating others as you want to be treated," Nord says. This can be seen in the dedication of her employees. "They're fiercely loyal. Some have been with her through three or four companies."
Karen Kroll, a contributing editor for Building Operating Management, has written extensively about real estate and facility issues.
Email comments to edward.sullivan@tradepress.com.
Continue Reading:

Cover Story: Cindy Joos Profile

Steady, Confident Leadership Leads to Data Center Success

Success in a Male-Dominated Data Center Industry

Bringing More Women Into the Data Center FM Field

Overcoming the Tension Between Data Centers FMs and IT
---
---
---
Related Topics: