Managing a Grounds Equipment Fleet with Brian Smith
Brian Smith, grounds manager with Progressive Insurance, discusses successful fleet-management strategies.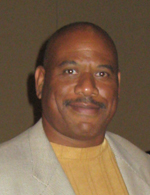 Brian K. Smith
Grounds Manager
Progressive Insurance
Mayfield Village, Ohio
When specifying equipment, how much value do you place on the machines' ability to handle a range of tasks, including turf maintenance and snow and ice removal?
I value the versatility of equipment a lot when we are looking to replace or add to our fleet. With the cost of equipment and shrinking budgets, it is very helpful when you are making your case to upper management that the unit you would like to replace will be used to help in more then one area or season.
How do you decide whether to repair or replace equipment in your fleet?
When the unit's uptime is becoming an issue, and money spent to keep it running every year is more than the cost of replacing it, it is time to part ways.
How important is it to standardize equipment, attachments and parts when managing a fleet?
Standardizing is important because it helps the operators become familiar with the equipment. This helps you with safety and operator productivity. It also helps with the cost of parts. Some manufacturers will offer discounts when purchasing parts in a larger volume.
How has the current state of the economy affected your relationships with dealers when deciding whether to rent or buy equipment, for example?
Dealers are having a rougher time when it comes to moving larger, high-end equipment, and it seems they are looking to make better deals now than in years past.
What role does sustainability play in specifying grounds care equipment?
We are always looking for ways to use less fuel, make less noise, and reduce our emissions. The industry is progressing in terms of sustainability, and I am always looking to improve the way we run our operations.
posted: 6/8/2009 12:00:00 AM