4

FM quick reads on Energy Efficiency

---
1. Consider Solar Shading to Reduce Energy Use
Today's tip is about techniques for solar shading. In addition to energy efficient windows or glazing, considering using solar shading devices to block solar heat gain. This can help reduce energy use.

The particular type of shading device used will obviously depend on the design of the exterior of the building and the building orientation, but some of the more commonly used solar shading strategies include carefully placed trees, awnings and trellises, overhangs, grille screens and even solar panels. Some more advanced types of solar shading can be programmed to follow the sun, and therefore adjust the shading as the sun moves across the sky. Overall, solar shading should not block heat gain in the winter, if possible, and should be designed to reduce glare. According to the American Institute of Architects, the most challenging exposures to manage are eastern and western exposures from low morning sun glare and late-afternoon solar load and sun glare.

Another strategy along the same lines is using light shelves to reflect light deeper into a facility. This can save energy because fewer energy-using lights are necessary. If you use this strategy, however, be careful to only reflect light, not glare.

2

. Understanding Building Commissioning

Today's tip involves building commissioning. According to the National Institute of Building Sciences, commissioned buildings use between 8 and 29 percent less energy than their non-commissioned counterparts. Most industry experts see commissioning as a no-brainer, but facility executives often see only the first cost and, therefore, commissioning doesn't make the final budget cuts.

However, consider working up an ROI based on possible energy savings and longer equipment life. Many utilities and third-party organizations offer grants, rebates or zero-interest loans to help defray the initial cost of commissioning, as well.

There are three basic types of commissioning. The first is new-building commissioning. With new construction, many experts suggest having the commissioning agent on board as early as the schematics phase to help flesh out inconsistencies or problems in the detailed drawings, before they become problems in the built building. Commissioning is a prerequisite of LEED for New Construction, so in order to get any level of certification, the building must be commissioned.

Retrocommissioning is generally understood to mean commissioning an existing building that had never gone through the commissioning process. The idea is to bring facility equipment back into spec and to root out energy-related problems.

Recommissioning, or continuous commissioning, means commissioning a facility that already has been commissioned. Recommissioning should be done at a pre-specified interval – usually once a year or once every other year. You can earn points in LEED for Existing Buildings for a well-developed recommissioning program.

3

. Geothermal Systems Offer Efficient Heating and Cooling

I'm Ed Sullivan, editor of Building Operating Management magazine. Today's topic is geothermal heat pump systems.

Geothermal systems have garnered new attention because of the growing interest in green design. Geothermal systems work by transferring heat to and from the ground or ground water. In cold weather, the liquid in the pipes draws heat from the subsurface; in warm weather, heat from the building is transferred into the ground.

In the most common design, closed loops of pipes are placed into the ground. In vertical systems, wells are dug 300 or more feet deep for the pipes. In horizontal systems, the pipes are laid in trenches 6 to 10 feet underground and are usually used for smaller buildings.

The environmental benefit is simple: Geothermal systems provide heating and cooling without the use of fossil fuels. What's more, they use technology that is simple, reliable and efficient, with operating costs up to 60 percent less than conventional systems. But they are significantly more expensive to install. Paybacks range from 5 to 12 years. The systems may qualify for tax deductions under the federal Energy Policy Act of 2005. Geothermal systems are good candidates for those tax benefits.

4

. Ground Source Heat Pumps Harness Earth Energy

Today's tip is about ground source heat pumps, also known as geothermal heat pumps, which, when incorporated into the design of a new building, can trim a facility's energy bill compared to buildings heated and cooled with traditional systems.

Ground source heat pumps harness the energy of the Earth – geothermal heat – to provide cheap, efficient cooling in the summer and heating in the winter. Because their initial expense is significantly greater than traditional HVAC, they have a payback period from 5 to 12 years, in most cases. But they can save as much as 60 percent on energy costs compared with a traditional HVAC system and the payback period shortens as energy costs continue to rise.

The most critical factor in determining whether a geothermal heat pump system is cost effective is the load. If there is a good balance between heating and cooling, the systems can operate cost effectively. A more cooling-dominated building can see even greater energy-cost savings.

There is two general categories of ground source heat pumps: Open loop and closed loop. Open loop systems are less common, usually deriving their energy from ground water sources. Closed loop systems are comprised of a continuous loop of vertical or horizontal pipes placed in the ground with a liquid circulating through them. In vertical closed-loop systems, holes of 300 feet or more are drilled into the earth.

Because geothermal heat pumps use renewable energy, some utilities or third-party organizations may offer incentives or rebates to help defray the higher first cost of the systems.

RELATED CONTENT: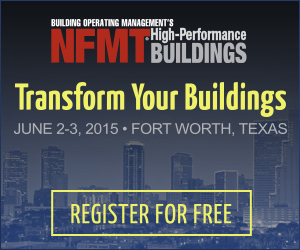 ---
QUICK Sign-up - Membership Includes:
New Content and Magazine Article Updates
Educational Webcast Alerts
Building Products/Technology Notices
Complete Library of Reports, Webcasts, Salary and Exclusive Member Content


All fields are required.


click here for more member info.

---
---
---