4

FM quick reads on tools

---
1. Power Tools: Saws for Wood, Metal, Concrete
This is Chris Matt, Managing Editor of Print & E-Media with Maintenance Solutions magazine. Today's tip is understanding the different types of saws.

Traditional wood-cutting saws include handsaws, powered circular saws, table saws, band saws, jigsaws, scroll saws, reciprocating saws, miter saws, and radial saws. For technicians working with metal, masonry or plastic materials, the choices include abrasive cutoff, hack-, band-, chain-, and reciprocating saws, both table-mounted and portable.

Band saws, jigsaws, scroll saws and reciprocating saws are the choices for circular or irregularly curved cuts. Technicians primarily use reciprocating saws for making rough cuts and performing demolition work. They can make straight or curved cuts in ferrous and non-ferrous metal, plastics, wallboard, and wood.

Scroll saws can deliver smoother, more intricate cuts than jigsaws and are ideal for use on wood, plastic, and even softer metals. Standard jigsaws move only in one stroke direction, with a return spring in the other direction, causing some blade distortion, rough cuts, and even broken blades.

Circular saws and reciprocating saws can make plunge cuts for electrical-box openings in drywall and paneling, as well as floor and wall openings for pipes or conduit.

In addition to making straight cuts like radial, table and portable circular saws, a compound miter saw can adjust quickly for single- or compound-bevel cuts, as well as miter angle cuts in one set-up. It is faster and more accurate than either a handsaw or a miter box.

Concrete saws feature a diamond-tipped circular blade or chain and can incorporate electric, pneumatic, gas, or hydraulic power.

Fast-cutting, abrasive cutoff saws enable high-efficiency cutting of ferrous, non-ferrous and plastic tubes, pipes, bars, rebar, flats, conduit, and wire.
2

. Infrared Imaging: In-House Insights

This is Chris Matt, Managing Editor of Print & E-Media with Maintenance Solutions magazine. Today's tip is in-house infrared imaging.

A decade ago, managers who needed infrared surveys had to find a qualified vendor and pay a premium price. The manager accepted the materials the vendor called a report, tried to make sense of it, and hoped the electrical and mechanical technicians fixed the right component based on the results. Rechecking the survey's results meant calling back the vendor and writing another check.

The entire process was out of the manager's control, and it cost a bundle. Not anymore. Contractors who provide infrared-imaging services remain valuable assets, given the experience they gained in using the technology. But instead of being simply bystanders, managers now participate in and control the process. Many departments have thermographers who handle infrared imaging in-house, making it easier for managers to incorporate infrared technology into their maintenance programs.

Advances in technology now make it possible for the value of infrared thermography to penetrate much deeper into departments and their activities than ever before. The impact of infrared imaging is similar to that of computerized maintenance management systems (CMMS), which have made tracking asset data much easier in recent years. Instead of pulling a dusty binder from a shelf, a manager can open a CMMS database and review inspections, verify technicians have made repairs, and even determine if technicians have conducted post-repair inspections.

Software for infrared-imaging systems also has evolved greatly. Analysis now can consist of multiple temperature data points within one image, overlay of isotherm palettes to highlight bands of temperature, and correction factors for surface emissivity and reflected background temperature.

These changes mean the information contained in a report gives managers more insight and value.
3

. Common Sources of IAQ Issues

This is Chris Matt, Managing Editor of Print & E-Media with Maintenance Solutions magazine. Today's tip is identifying the most common indoor air quality culprits.

Maintenance and engineering managers constantly seek out ways to improve IAQ. The evaluation process often results in managers revamping preventive maintenance tasks so technicians have a detailed game plan for monitoring and diagnosing building systems and components for IAQ deficiencies.

Managers and technicians typically can inspect a few specific areas in facilities to identify causes of poor IAQ. Common sources of IAQ issues are these:

First, air-supply intakes. They can cause IAQ problems for many reasons. They can receive an inadequate air volume, they are favorite roosting places for birds, and they might introduce contaminated outdoor air.

Next are sub-roof or below-grade areas. These areas are subject to moisture in still air, which results in mold growth. Crawl spaces where water can puddle unnoticed are a breeding ground for mold, pests and allergens that can cause respiratory illness.

Third, chemical storage areas. Cleaning chemicals, paints and other materials can evaporate and release toxic vapors and volatile organic compounds.

And finally, HVAC ducts.Ductwork that provides heated or cooled air to the facility also can be a culprit. Water induced into them from humidifiers in the winter and condensate in the summer can grow mold. Any time there is high temperature with no air circulation, mold can grow rapidly. Plus, mold can stick on substances that adhere to duct walls, loosen, and then enter the air supply.
4

. Power Tools: Finding the Right Saw

This is Chris Matt, Managing Editor of Print & E-Media, with Maintenance Solutions magazine. Today's tip is understanding new-generation saw technology.

Saws are among the most versatile and popular power tools in the arsenal of front-line maintenance workers. Here are examples of the most recent advances in saw technology:

Jigsaws. Higher-end jigsaws have orbital action and an adjusting knob that turns the blade for a better sawing angle without having to turn the entire saw.

Reciprocating saws. Tasks involving reciprocating saws — teardowns, for example — often require workers to cut different materials in the same cut and in close quarters. Reciprocating saws have variable-speed drives users can adjust up to 3,000 strokes per minute to give just the right speed for the material they are cutting.

Circular saws. The new generation of circular saws features: improved ergonomic handles for firmer grip with less effort; laser-cut mark alignment; and arbor locks for easier blade changes.

Miter saws. Miter saws have new ergonomic features, such as: speeds of more than 5,000 rpm and table extenders for better material support.

Concrete saws. Concrete chainsaws and blade saws have diamond-tooth tips that cut through abrasive material quickly. They can make plunge cuts and curve cuts, either wet or dry.
RELATED CONTENT:
tools , power tools , saws , scroll saw , reciprocating saw , circular saw , jigsaw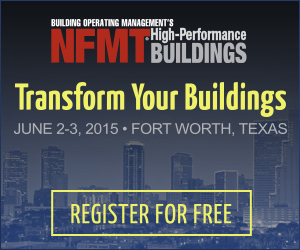 ---
QUICK Sign-up - Membership Includes:
New Content and Magazine Article Updates
Educational Webcast Alerts
Building Products/Technology Notices
Complete Library of Reports, Webcasts, Salary and Exclusive Member Content


All fields are required.


click here for more member info.

---
---
---