4

FM quick reads on lifts

---
1. Lift Specification: Answer Seven Questions
This is Chris Matt, Managing Editor of Print & E-Media, with Maintenance Solutions magazine. Today's tip is answering seven questions for lift specification.

The questions include:
What size aerial work platform does the job require? Managers can answer this question by determining technicians' needs for height and reach, platform space for workers, and materials and tools.

What load capacity does the job call for? Capacity is a measure of the power needed to raise loads to the working height.

Is the unit easy to use? If the task is a straightforward application, a manager can specify basic operating controls. But if the task involves a complicated combination of terrain and reach requirements, managers might need a computerized dashboard that calculates the load and matches it with the application.

What power source is required? Generally, lighter capacities use electricity, and heavier capacities use diesel fuel or liquid propane, but a considerable overlap exists.

What options or accessories do technicians need? For example, if workers are changing fluorescent lamps, they need lamp holders that conserve space and minimize the chance of breakage.

What obstructions might be present? A walk-though of the work site can reveal several potential obstructions on the ground and overhead. Ground obstructions can include obstacles workers must maneuver around, including trees, guard rails, lamp posts, and other vehicles and equipment that can be in different locations.

Finally, what operator training is required? In the interest of providing a safe operator environment, agencies have developed standards for renting aerial lifts that include specific training methods.
2

. Specifying the Right Lift for the Job

This is Chris Matt, Managing Editor of Print & E-Media, with Maintenance Solutions magazine. Today's tip is identifying the right lift for the job.

Most facilities present front-line technicians with a host of hard-to-access job sites for maintenance and engineering tasks. The challenge facing managers is finding the right piece of equipment to bridge the gap. Aerial work platforms, or lifts, come in an array of sizes and styles, including telehandlers, scissor lifts, telescope lifts, and boom lifts. They offer features and functions designed to address the full range of activities technicians undertake daily in and around institutional and commercial facilities.

Managers can apply several guidelines when specifying lift equipment. Telehandlers typically offer the greatest load capacity. Scissor lifts typically offer the most work-platform space. Telescope and boom lifts usually have the greatest ranges of elevation. Articulated boom lifts typically offer the greatest reach flexibility.


In deciding which lift to select, managers need to consider six factors:

inside vs. outside tasks
transport clearances to the job, including doorways
surface conditions, including whether the surface is paved or unpaved, whether the terrain is level or sloped or even or rough, and if obstacles are present
elevation and reach to the work site
personnel, tools, utilities -- compressed air and electricity, for example -- and accessories for the job
and finally, storage space for the lift
3

. Personnel Lifts: Warranty Considerations

This is Chris Matt, Associate Editor of Maintenance Solutions magazine. Today's tip is understanding warranty options during lift specification.

When specifying aerial work platforms, managers should make technicians aware that modifying lift equipment can void the warranty. Technicians need to check with the manufacturer before doing so because safety might be at stake.

For example, converting a pallet lift into a personnel lift by adding a cage attached to the forks not only might void the warranty. It also might increase torque in a way the equipment was not designed to handle, making it unstable and more likely to tip over. Adding a counterweight can stress components, possibly resulting in hairline cracks that weaken, distort and ultimately cause the part to fail.

Warranties usually require user registration to establish the start date of the warranty period. Programs vary by manufacturer, equipment and even component. For instance, one manufacturer offers a one-two-five warranty — that is, one year on parts, two years on the drive train, and five years on structural members.

Managers also can buy certain used pieces of equipment with a warranty, which usually is shorter than one for a new unit. But it pays to check this out when considering a used unit's value.

Managers also must consider whether the warranty includes a loaner while the repair is being made. If so, what is the delivery time? Some programs include a rapid replacement policy, either on the same day or within 24 hours. But even this backup arrangement can be costly if the situation results in idle workers who must wait for the replacement lift equipment to arrive.

4

. Specifying Personnel Lifts

This is Chris Matt, Associate Editor of Maintenance Solutions magazine. Today's tip is key considerations in specifying personnel lifts.

The latest generation of lifts offers advanced safety features designed to address the most common safety hazards and violations. The challenge for managers is to specify a lift that meets worker needs while reinforcing the message of safety with appropriate training.

When specifying personnel lifts, managers should not focus only on the safety features related to a specific maintenance task. Instead, they need to focus on all phases of the equipment process to make solid decisions when specifying equipment and training operators and technicians.

These phases start with essential steps before operation, including training, planning, preparation, and inspection.

Key considerations also relate to the actual work period, including the following: properly moving the lift; climbing onto it; wearing personal protective equipment, including fall protection; raising and lowering the platform; checking for overhead obstructions; on-the-job supervision; and moving workers and tools on the elevated platform.

The final set of considerations involves post-operation requirements, including proper cleanup, storage, and security, as well as weekly, monthly, annual, and additional service requirements. Proper cleanup and storage includes removing all tools, equipment and materials from the lift platform and stowing them in lockers or returning them to stores.

The operator also should check safety devices to ensure they are in their out-of-use position and ready for the next user.

RELATED CONTENT:
lifts , aerial work platforms , aerial platforms , re-lamping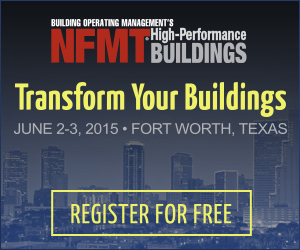 ---
QUICK Sign-up - Membership Includes:
New Content and Magazine Article Updates
Educational Webcast Alerts
Building Products/Technology Notices
Complete Library of Reports, Webcasts, Salary and Exclusive Member Content


All fields are required.


click here for more member info.

---
---
---