4

FM quick reads on energy efficiency

---
1. What is the Better Buildings Challenge?
Today's tip is about the Better Buildings Challenge, and how your organization can become a participant. You may remember in February of 2011, President Obama announced his Better Buildings Initiative - challenging organizations and the federal government to reduce energy use 20 percent by 2020.

The Better Building Challenge, which officially kicked off in December, 2011, is a subset of the Better Buildings Initiative. It's a formal agreement between about 40 initial participants and Department of Energy to reduce their energy use by at least 20 percent from 2008 levels by 2020.

Organizations that are interested in formally participating in the Better Buildings Challenge must commit themselves to identifying one Showcase Project, which is a good representation of their organizationwide energy efficiency strategies. Additionally, they must report one "implementation model" - which is basically a best practice — to DOE. DOE will collect these implementation models from all participants and disseminate that information to the marketplace, so all can benefit. Participants also agree to report energy data at least every six month. Participants can use their existing report structures, like Energy Star Portfolio Manager, for example.

According to Maria Vargas, the director of the Better Buildings Challenge, the goal of the BBC is to overcome barriers to energy efficiency. She cites some of those barriers as energy efficiency not being part of the business plan, lack of senior management buy-in, lack of reliable information about how to be energy efficient, the split incentive between tenants and landlords, and high hurdle rates for owners or investors.

The current roster of Better Buildings Challenge participants includes a variety of organizations with a variety of building portfolios. Vargas says, she hopes the program will illustrate a diversity of energy efficiency strategies for a diverse buildings market.
2

. Tips for Earning Energy Efficiency Rebates

This is Casey Laughman, managing editor of Building Operating Management magazine. Today's tip is that energy efficiency rebates are available if you know where to look.

The past few years have been good ones for facility managers who want to use utility incentives to smooth the path to energy upgrades. In 2010, rate-payer funded programs provided $5.5 billion in incentives, according to the American Council for an Energy Efficient Economy. The usual incentive of choice is the rebate. On individual projects, rebates may cover 15 to 20 percent of capital costs.

It can be a major disappointment for facility managers who fail to qualify for rebates they were hoping to get. But in many cases, facility managers have only themselves to blame. There are plenty of reasons that facility managers lose out on rebates, and many have to do with mistakes made in the application process.

To make the most of rebates, facility managers must, first and foremost, pay attention. Specifically, they need to pay attention to when rebates become available, when the paperwork needs to be in and how to dot all their i's and cross all their t's.

Demand-side management programs — a category that includes rebates as well as other utility incentives — have become so popular that utility companies sometimes run out of funds early in the year. That's why it's important to get applications in early. Facility managers can sometimes plan ahead, so that upgrades or new equipment installation coincide with available money from utility companies. For example, some utilities have been offering incentives to replace T12 lamps. This summer, new federal regulations will end the sale or import of most T12 lamps. Once those regulations are in effect, incentives to replace T12 lamps will be obsolete.
3

. Underfloor Air Distribution Can Benefit High Performance Buildings

Today's tip from Building Operating Management comes from Jeffrey L. Heiken of KlingStubbins. Underfloor air distribution systems can offer benefits to high performance HVAC designs.

Underfloor air distribution enhances building operation and energy efficiency. Underfloor air distribution systems supply air from the floor level, putting the cooling source in closer proximity to cooling need. With conventional overhead air delivery systems, the conditioning air is typically forced from the ceiling level down to the occupant and equipment. In a cooling mode, the air must travel through a mass of hotter air that has naturally risen to the ceiling. As it falls, the cooler conditioned air mixes with hotter air, reducing the performance of the HVAC system.

Underfloor air distribution systems invite the hot air to rise, displacing it upward to the ceiling levels for return. The occupied lower 7 feet is conditioned; above that level, elevated temperatures are not sensed by occupants or equipment. The pressurized plenum of the underfloor space serves as a supply air distribution system. It is a low static pressure delivery system. The economic benefit of reducing fan static pressure requirements comes in fan energy savings.

On a high rise project in Raleigh, North Carolina, an energy model was used to evaluate elements of a high performance HVAC system. The building was a 305,000 square foot public safety building for police and fire operations. One element considered was an underfloor air distribution system. The raised flooring in this application enhanced space utilization flexibility and was a value added element the owners desired for office space.

The model for this project showed a 13.4 percent decrease in fan energy use with the underfloor system.

This has been a Building Operating Management Tip of the Day. Thanks for listening.
4

. New HVAC Technologies Can Help Save Energy in Data Centers

This is Casey Laughman, managing editor of Building Operating Management magazine. Today's tip is that taking advantage of new HVAC technologies can help manage power usage in data centers.

Leading companies are coming around to the use of new HVAC technologies and operating procedures such as air-side economization, evaporative cooling, and operating the data center under a wider range of temperatures.

An air-side economizer intakes outside air into the building when it is easier to cool than the air being returned from the conditioned space and distributes it to the space; exhaust air from the servers is vented outside. Under certain weather conditions, the economizer may mix intake and exhaust air to meet the temperature and humidity requirements of the computer equipment.

Evaporative cooling uses non-refrigerated water to reduce indoor air temperature to the desirable range. Commonly referred to as swamp coolers, evaporative coolers utilize water in direct contact with the air being conditioned. Either the water is sprayed as a fine mist or a wetted medium is used to increase the rate of water evaporation into the air. As the water evaporates, it absorbs heat energy from the air, lowering the temperature of the air as the relative humidity of the air increases.

These systems are very energy efficient, as no mechanical cooling is employed. However, the systems do require dry air to work effectively, which limits full application to specific climates. Even the most conservative organizations, such as financial institutions, are beginning to use these types of systems, especially because ASHRAE has broadened the operating-temperature recommendations for data centers.

Airside economizers and evaporative cooling systems are difficult to implement in existing data centers because they typically require large HVAC ductwork and a location close to the exterior of the building. In new facilities, these systems increase the capital cost of the facility, HVAC equipment and ductwork. However, over the course of the lifetime of the facility, these systems significantly reduce operating costs when used in the appropriate climate.
RELATED CONTENT:
energy efficiency , Better Buildings Challenge , Portfolio Manager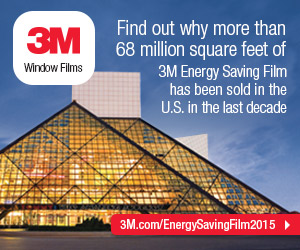 ---
QUICK Sign-up - Membership Includes:
New Content and Magazine Article Updates
Educational Webcast Alerts
Building Products/Technology Notices
Complete Library of Reports, Webcasts, Salary and Exclusive Member Content


All fields are required.


click here for more member info.

---
---
---