4

FM quick reads on Energy efficiency

---
1. Energy-saving Initiatives? Make Sure People Know!
Today's tip is about how you can get your much-deserved recognition from building occupants, tenants, visitors and, most importantly, the C-suite, for energy efficiency projects.

Many companies, K-12 schools, colleges and universities, and developers in multitenant facilities are now using an in-lobby dashboard that is hooked directly into the facility's building automation or metering system to show real-time energy, water and carbon emissions data. The dashboard also can show energy saved by particular energy efficiency technologies like lighting, as well as real-time data of energy being produced by onsite renewable energy strategies like wind or solar. Greenhouse gas emissions, both in terms of real-time emissions, as well as emissions avoided by particular strategies in the building can also be displayed. All of this is done on a touch screen graphical interface that is simple and fun to navigate.

Additionally, this can all be put on the Web, so remote users (and journalists!) can see what exactly is going on at a building at any given time.

Experts in the industry always say how important it is for facility executives to communicate with occupants or tenants about green building and energy efficiency initiatives. Not only do these dashboards provide an automated and graphically hip way to explain energy efficiency initiatives, they also are a great educational tool to teach occupants and tenants about energy and water efficiency.
2

. Reducing HVAC First Costs and Operating Costs

Today's tip concerns saving money on HVAC costs.

The time to start thinking about HVAC is at the very start of programming a new building. That's because life-cycle HVAC costs for a new building are often locked in before the efficiency of chillers and boilers has even come up for discussion.

The siting of the building, for example, will affect solar gain. The choice of windows can influence both heat transfer and solar gain. Likewise, the level of insulation in the walls and roof plays a significant role in determining the operating cost of the HVAC system. And the type of lighting system used in the facility will have some effect on heating and cooling loads.

It's not just energy costs that can be saved. Smaller loads translate into smaller chillers, fans and boilers, reducing first costs as well as operating costs.

Specifying efficient HVAC equipment is important, of course, but by the time talk turns to manufacturers and model numbers, many of the most important decisions regarding HVAC efficiency have already been made. That's why it's useful for facility managers to get involved as early as possible in programming.
3

. How LEED CI Can Save You Money

Today's tip is about how to use LEED for Commercial Interiors to save energy in tenant space. Conventional wisdom is that tenants have very little control over their energy spend when they lease space. But LEED-CI offers a framework for tenants who wish to be energy efficient.

The area with the most potential impact for tenants is lighting. LEED-CI offers up to seven points for reducing lighting power density up to 35 percent below the standard set in ASHRAE 90.1 - 2007. This can be done by using efficient fixtures, like T5s, or, as LEED CI suggests, using daylight responsive controls in spaces within 15 feet of windows and under skylight.

For HVAC, LEED-CI offers up to 10 points for optimizing HVAC performance. Because building-level HVAC is one thing tenants don't have control over, LEED-CI rewards tenants for implementing zoning and controls for their own space. There are several options available for achieve these points, including simply "demonstrating that HVAC system component performance is 15 or 30 percent better than ASHRAE 90.1- 2007."

A third area for which LEED CI rewards tenants for energy efficiency measures is plug loads, like appliances. Four points are available for using 90 percent Energy Star-rated appliances, office equipment, electronics and commercial food service equipment. The credit excludes HVAC, lighting and building envelope products.

Finally, five points can be earned for enhanced commissioning.
4

. The REAL Way To Be Carbon Neutral

Today's topic is working to make your organization carbon neutral. Carbon neutrality basically requires a three-pronged approach – with varying ratios of each of the two, depending on the priorities and goals of the organization, its budget, and how fast it wants to declare itself officially carbon neutral.

The first and most important step is to reduce energy use as much as possible. There's simply no substitute for an energy efficient building. To start, find the easy energy efficiency projects and operational changes that result in the biggest reductions with the best paybacks. Then move towards tougher projects that move the organization closer and closer to as low an energy spend as possible. Truly carbon neutral organizations are net-zero energy organizations, meaning organizations that require no energy from the grid.

A second leg to the carbon neutral stool is generating renewable energy generation onsite. This usually means using photovoltaic panels or onsite wind turbines.

A third option also involving renewables, but this one is a bit more controversial. You can purchase renewable energy certificates (sometimes just called RECs) or carbon offsets. RECs are purchased by the megawatt hour and ensure that even though the electricity is still coming from the grid, the amount of renewable energy purchased actually is being fed into the grid by some other renewable energy source. Besides helping to meet its own carbon neutral goal, purchasing RECs is one way an organization can help promote the gradual marketwide shift to renewable energy without actually generating renewable energy itself.

Carbon offsets are measured and sold as tons of carbon dioxide and can take various forms. It's important to understand how the carbon offset company reinvests their money. For instance, buying one carbon offset unit may mean that company is planting trees Florida, or it may mean that the company is actually investing in energy efficiency and renewable energy projects. Most would agree that the latter is more useful to the ultimate goal of carbon neutrality anyway - combating climate change.
RELATED CONTENT: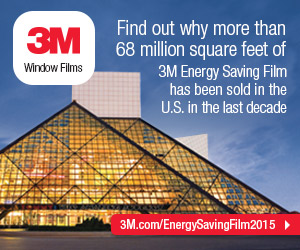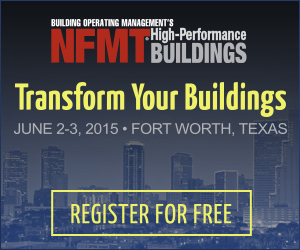 ---
QUICK Sign-up - Membership Includes:
New Content and Magazine Article Updates
Educational Webcast Alerts
Building Products/Technology Notices
Complete Library of Reports, Webcasts, Salary and Exclusive Member Content


All fields are required.


click here for more member info.

---
---
---