4

FM quick reads on Energy

---
1. Be Water Efficient to Save Energy
Today's tip is about how to strengthen the justification argument for water efficiency projects by also considering energy impacts. Many facility executives have a tough time justifying water efficiency upgrades – like new fixtures or removing landscaping to use less irrigation – on strictly a return on investment basis.

Reducing water use almost always reduces energy use, especially in facilities where lots of hot water is used, and this can be a key component of the ROI argument. The Massachusetts Water Resources Authority calculated that running a sink for five minutes in which 70 percent of the water is heated uses the same amount of energy as leaving a 60-watt light bulb on for almost 14 hours. Additionally, water for irrigation requires energy to pump and disperse it over landscaping, so reducing landscaping reduces that energy spend.

But there's a community facet to the water and energy link as well. Water is heavy, and requires an enormous amounts of energy to treat and transport. According to the California Energy Commission, 19 percent of California's electricity is used for water treatment and transportation. So, an organization can use water conservation strategies to show how it is contributing to reducing carbon emissions, both at organizational and community levels.

Finally, many cities – New York and Boston, for example – are offering rebates and incentives for water efficiency projects. The theory is that by conserving water, additional supply and additional infrastructure won't be needed – saving the city millions. The notion of avoiding more capacity is also one of the reasons why energy utility offer rebates. It's time to start thinking of water as the new energy!
2

. Managing the Roof As an Asset

Today's tip is about how to develop a roof asset management program. A roof asset management plan is important because a roof is no longer just the top of a building – it's an integrated piece of the building's exterior. And a roof asset management program is a critical part of getting the most out of any roof.

Start by collecting all written documentation possible related to the roof, including original plans, warranties, inspection records, and repair and maintenance records. Next, devise a way to maintain data electronically to make access and recall easier.

Then, get out on the roof and survey it – or hire someone to do so. Conduct a roof assessment for the condition of each section of roof and develop a roof condition report. Make a priority list for any maintenance or repair work. If any pieces of documentation are missing, now is the time to replace them. Perform all the scheduled repairs and any preventive maintenance deemed necessary. Develop a system for inspecting the roof regularly. And inspect the roof after all major weather events.

For more information, check out the article in Building Operating Management's July 2008 issue.
3

. Maintenance and New Construction

I'm Dan Hounsell, editor of Maintenance Solutions magazine. Today's topic is maintenance and new construction.

Organizations that undertake substantial renovation or construction projects to supplement an existing, state-of-the-art building portfolio always work to ensure the new development does not affect existing operations or occupants. When those projects take place in a health care environment, that focus becomes even more critical.

The challenge of melding existing operations with construction projects has not impeded the unprecedented Vision 2010 expansion by Texas Children's Hospital in Houston. The hospital is in the midst of a $1.5 billion expansion that features two new facilities, one building addition, and the construction of a remote campus.

The hospital's West Campus will feature a central plant, which the main hospital does not have. The hospital uses district chilled water and steam for its main campus. The central plant on the West Campus will feature two 1,200-ton centrifugal chillers that include variable-frequency drives, or VFDs, says Skip Milton, the hospital's assistant director of facilities operations, energy, maintenance and operations.

"When we open the central plant, we've got to have licensed operating engineers with experience in operating boilers and chillers," Milton says. "We have some on our staff. All we do now is bring in chilled water from our supplier at 40 degrees and run it through our systems and send it back to them warmer. We bring in 250-pound steam, and we run it through our different systems, and we send it back as condensate."

The hospital's energy costs are expected to jump from $19 million to $25 million with the Vision 2010 facilities, so the project team made sure many of the technologies in the new buildings, such as high-efficiency boilers, VFDs on pumps and fans, and T5 compact fluorescent lamps, for example - were as energy efficient as possible. The maintenance and engineering staff also is taking on retrofits designed to save energy and money in existing facilities.

"We picked energy-efficient equipment; that was No. 1," Milton says. "No. 2 is one of the major components of our energy costs is electricity. I'm trying to put together different tactics to reduce the cost of energy per unit."
4

. Can't Afford PVs? Try a PPAEnergy Savings

Today's tip is about solar power purchasing agreements, or PPAs If you're interested in joining the growing number of facility executives using photovoltaic panels to generate clean, carbonfree energy, but don't have the capital to invest, consider a solar PPA.

Here's how it works: A non-utility company will install a PV array on your roof. They'll own the PVs, but you enter into a contract with them whereby you're locked in to a specific energy rate on the power generated by the PVs for a fixed number of years, usually 15 to 25. Companies that do these PPAs tout the arrangement as a great way to insulate yourself from the volatility of the energy market. And, especially in states with aggressive renewable portfolio standards – like California, which must generate 20 percent of its energy from renewable sources by 2010 – the cost of the power is equal or less than the cost of power at the utility.

Another financial benefit, which is a benefit of solar power in general, is that PVs are at their peak efficiency when energy is the most expensive – during peak demand periods, usually the afternoons of hot summer months. That means PV panels can help shave some of that peak load and make your energy bill from the utility a little less expensive.
RELATED CONTENT: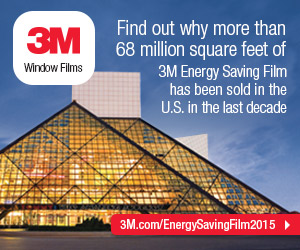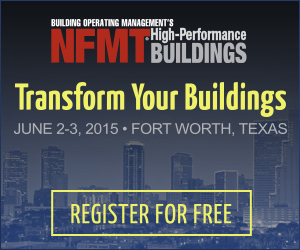 ---
QUICK Sign-up - Membership Includes:
New Content and Magazine Article Updates
Educational Webcast Alerts
Building Products/Technology Notices
Complete Library of Reports, Webcasts, Salary and Exclusive Member Content


All fields are required.


click here for more member info.

---
---
---