4

FM quick reads on interiors

---
1. Changing Work Habits Call for Changing Workspaces
This is Casey Laughman, managing editor of Building Operating Management magazine. Today's tip is to take a look at how work habits are changing when designing or redesigning an office.

Taking a new look at workspaces can help companies improve their work environments.

Changes in how we work and how we use technology mean that the traditional cubicle farm isn't as effective as it once was. As collaboration has become more important, workspaces that allow for better communication and more efficient sharing of ideas have become more important.

To reinvent your office, challenge the assumption that everyone needs a dedicated workspace. Instead, start from the perspective that the office should accommodate the needs of the work to be done, rather than assuming that everyone needs to own an individual workspace. This is not so daunting a task when you realize that most individual workspaces are actively in use only around 35 to 40 percent of the typical working day.

As a result of the changes in how we work, there are several new demands for an effective office design. Here are some of the things to look out for and plan with:

Design for a range and diversity of settings for individual and collaborative work, quiet versus noisy areas, and "owned" versus "shared" spaces.

Emphasize the office as a hub for collaboration; ensure that the office is a highly utilized center for interaction and face-to-face collaboration.

Make the office a place for using higher value technologies for communication, recognizing that work patterns will involve both face-to-face interaction and technology to integrate remote participants.

Thorough user research with those moving into the new office is important if facility managers are to understand and plan for their needs. Measuring the impact of the new workplace on business performance and user satisfaction is essential to making the business case for larger scale implementation.
2

. Research Ceiling Specs

Facility managers should ask for proof to back up manufacturer claims when choosing a ceiling. Separating the sales pitch from the hard facts is an important step in comparing different ceiling panels on even ground.

Claims of durability, reflectivity, and resistance to mold, mildew and stains should all be backed up by independent testing. If those aren't made readily available, ask the manufacturer directly. They're generally more than happy to give as much information on their products as necessary to make a sale.

Once you have the results of the same tests on different ceilings, it's easy to compare apples to apples and make the best choice for your facility's needs.
3

. How To Prepare Your Building for LEED-CI Tenants

Today's tip is about how you can prepare a building for tenants who may be interested in certifying their space with the LEED for Commercial Interiors rating system. In today's ultracompetitive leasing environment, it's imperative that property managers do just about anything they can to give their buildings a competitive advantage. With more and more tenants interested in sustainability in general and LEED-CI certification in particular, a few tips to ease their certification goals can go along way.

For instance, make sure to conduct an inventory of building-level HVAC systems to determine if any still use CFC refrigerants. For tenants to achieve CI certification, they must be in a building whose HVAC uses only non-CFC refrigerants. It's a LEED-CI prerequisite. Another is compliance with ASHRAE 90.1-2007 for energy and ASHRAE 62.1 for ventilation for indoor air quality. If a tenant is interested in LEED-CI and your building doesn't meet that minimum energy and ventilation performance, there's a good chance they'll pass on to one that does.

Other strategies are simpler: Property managers should designate an area of the building for recycling collection and storage. This meets a Materials and Resources prerequisite. Another easy one - which is a no-brainer these days - is to prohibit smoking in a building and within 25 feet of entrances.

Finally, a good strategy is to put together a manual that familiarizes potential tenants with building-level systems, and shows them how they can implement LEED-based strategies in their space. This will help them along the path to certification.
4

. Figuring the Impact of Green Products

Interior products that are claimed to be green or sustainable sometimes don't always tell the whole story. Facility executives need to do some research in order to be sure the products being specified are actually environmentally friendly.

Looking at the whole life span of the product and its impact on the earth's environment, the space it's going in and the people around it is called the environmental life cycle. Included in the environmental life-cycle assessment of a product are the materials it's made from, how it's handled at every step of the production process, impact of shipping and delivery, and its eventual recycling, disposal or transformation at the end of it's useful life.

Considering all these factors in an environmental life cycle assessment will ensure that your facility looks beyond the hype and chooses the greenest product available.
RELATED CONTENT: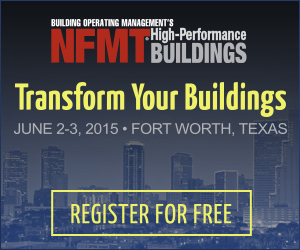 ---
QUICK Sign-up - Membership Includes:
New Content and Magazine Article Updates
Educational Webcast Alerts
Building Products/Technology Notices
Complete Library of Reports, Webcasts, Salary and Exclusive Member Content


All fields are required.


click here for more member info.

---
---
---