4

FM quick reads on Building automation

---
1. Basic Ways That Building Control Systems Can Help Save Energy
Today's tip from Building Operating Management: Building control systems offer a variety of basic energy saving capabilities.

There are a variety of energy saving strategies built into the energy management function of the current generation of controls. The energy savings from these functions can help justify the cost of new or upgraded energy management system.

One basic function is automatic stop-start. While this saves energy by turning equipment off at scheduled times, a more powerful strategy can be more effective. Known as stop-start optimization, this approach goes beyond a schedule by considering indoor and outdoor temperature to decide when a piece of HVAC equipment should be started and stopped.

Another important function is the system's ability to change set points automatically in response to changing conditions inside or outside of the building. A simple example is the air-side economizer cycle. When the temperature and humidity of outdoor air are appropriate, that outdoor air can be brought into a building without being heated or cooled.

A control system can also optimize the operation of chillers, boilers, cooling towers and pumps, adjusting equipment operation on the basis of loads.

A sophisticated strategy is called load shedding. That strategy adjusts HVAC equipment operation to reduce energy use. This may be done when a building is in danger of setting a new demand peak load, or it may be initiated in response to a signal from a utility.

As useful as these and other control strategies are, they can't be taken for granted. Over time, for example, start-stop schedules may cease to reflect actual building operations, possibly because of changes to the occupancy of a building. What's more, control strategies are all too often overridden by maintenance and operations staff. Those overrides are frequently intended to solve a problem, but the long term effect is often energy waste.
2

. Consider Wireless Options When Planning a Controls Retrofit

Today's tip from Building Operating Management: Consider wireless options when planning a controls upgrade.

Controls retrofits can cut energy costs while improving occupant comfort and system flexibility. But taking the traditional hard-wired route can add significant cost and disruption to the project. In fact, the expense of installation for hard-wired projects can bump the overall project cost past the payback period that the company is willing to consider, sending energy savings down the drain.

Once it is installed, a wireless device offers flexibility throughout the life of a building. That's increasingly important, given the rising rates of change within facilities. That flexibility helps to ensure that energy savings are maintained. If changes in an office layout compromise the effectiveness of a hard-wired sensor, moving the device can be difficult and may not get done. With a wireless sensor, there's no need to rewire, so the chances of moving the device are far greater.

Today, wireless systems are available with a variety of measures to ensure security. Many require that any piece of data on the network must be able to show that it comes from a "trusted" source. Data that doesn't come from a trusted source is disregarded. What's more, most protocols add advanced encryption as another layer of security. And the use of proper firewalls and virtual networks for the building automation system increases security further.

Adding to the stability of wireless operation is the fact that today's communication technologies can change channels if an outside radio signal comes through on the frequency being used by the system. In fact, many systems are constantly changing channels to prevent the wireless signals from being interrupted or spied on.

A wide variety of controls manufacturers are offering wireless products, and experts say that many systems offer high performance and reliability. Today, anyone considering a controls retrofit ought to take a look at wireless options.
3

. Asset Data Management: Four Software Solutions

This is Chris Matt, Managing Editor — Print & E-Media with Maintenance Solutions magazine. Today's tip is the functionality of four asset data management systems, or ADM systems.

Four of the most common ADM systems include: computerized maintenance management systems, or CMMS; enterprise asset management systems, or EAM; computer-aided facility management, CAFM, systems; and integrated workplace management systems, or IWMS.

Maintenance and engineering managers tend to be most familiar with two types of ADM technologies:

First is CMMS. Departments that provide asset management and customer services should consider a CMMS, which supports core maintenance activities necessary to keep assets performing optimally and cost-effectively. Modules associated with CMMS technologies include: asset and equipment management; inventory parts management; work management for vendor and staff time; work-order management; a help desk; and inspections management.

Second is CAFM. This technology benefits departments that manage leases, space, building operations and maintenance. Increasingly, managers also require project controls to effectively plan, coordinate, and execute large projects. While most CAFM tools support asset management and maintenance operations, many do not provide the depth of functionality in this area of a CMMS.

Beyond CMMS and CAFM, managers can consider two additional ADM options:

The first is EAM. These applications provide more functionality to support large-scale project management, energy monitoring, reliability maintenance, planning, scheduling, and integration with building-automation systems. EAM technologies also can integrate with platforms for enterprise resource planning and human resources.

And, finally, IWMS. This application provides a comprehensive platform to manage complex relationships involving properties, buildings, equipment, space, resources, contracts, and schedules.
4

. Trained Staff Is Essential to Get Energy Savings from Building Automation Systems

Today's tip from Building Operating Management: Trained staff is essential to getting energy savings from a building automation system.

At the Upper Merion Area School District, in King of Prussia, Penn., a building automation system had been in place for years, but the district wasn't getting the savings it had expected. Getting frustrated, Fredrick Remelius, buildings and grounds supervisor, approached the BAS service contractor for answers. The response: it was the contractor's job to put the controls in place but Remelius' to figure out how to use them.

"We didn't know how important it was to be able to drive the system," Remelius says. "People look at BAS as an autopilot."

The district sent engineers to the BAS manufacturer to learn how to use the system, something that had never been done in the first place. This started the ball rolling on energy savings, but what really kicked the savings into high gear was dedicating a "pilot" to the BAS.

Looking to peers with successful energy management programs, Remelius saw that a larger school district nearby had a full-time person whose mission is to make the BAS work and provide training. A full-time position made sense in a portfolio of more than 1.5 million square feet, Remelius says, but at about 940,000 square feet, a half-time position sufficed for Upper Merion's needs.

A dedicated position is needed in part because of how dynamic the use-schedule is for schools — classroom schedule changes, sporadic auditorium use, etc. — but also because controls are not infallible. Before the district created the part-time BAS "pilot" position, a power outage during a storm reset the BAS to its original settings after months of tweaks had already taken place. Since electricity bills are only seen once a month, this spike in use was not seen and diagnosed until three months — and $12,000 — later.

The lesson for facility managers: A BAS is only as effective as the staff that is using it.
RELATED CONTENT:
Building automation , energy management , controls , start-stop , optimized start-stop , set-point reset , load shedding , HVAC , air-side economizer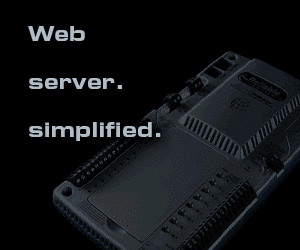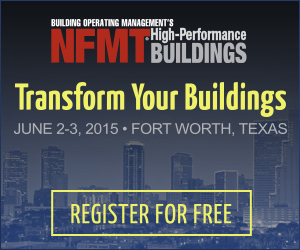 ---
QUICK Sign-up - Membership Includes:
New Content and Magazine Article Updates
Educational Webcast Alerts
Building Products/Technology Notices
Complete Library of Reports, Webcasts, Salary and Exclusive Member Content


All fields are required.


click here for more member info.

---
---
---