Restroom Design Best Practices to Prevent the Spread of Infection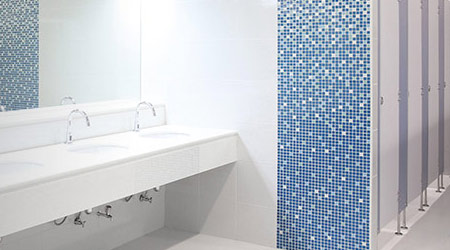 Restrooms are always capable of spreading a variety of germs and diseases, so designing for this type of prevention must always be top-of-mind. Infection control is at a heightened awareness right now and will take on an ever more increasing role in the design of toilet facilities for patients/tenants, staff and visitors. Attend this webcast for an in-depth conversation on how the design and product selection of a restroom can help mitigate the spread of infection. Aspects like touchless faucets and automated flush valves along with door placement and ventilation will be explored, which can have a major impact on stopping the spread of germs.
**The participation of our sponsors in this webcast enables us to provide this event free of charge. By registering for this event, you approve that we may share your registration information, including email, with our sponsors. We do not permit sponsors to use your personally identifiable information without your permission for any purposes other than to send you information about their own products and services.