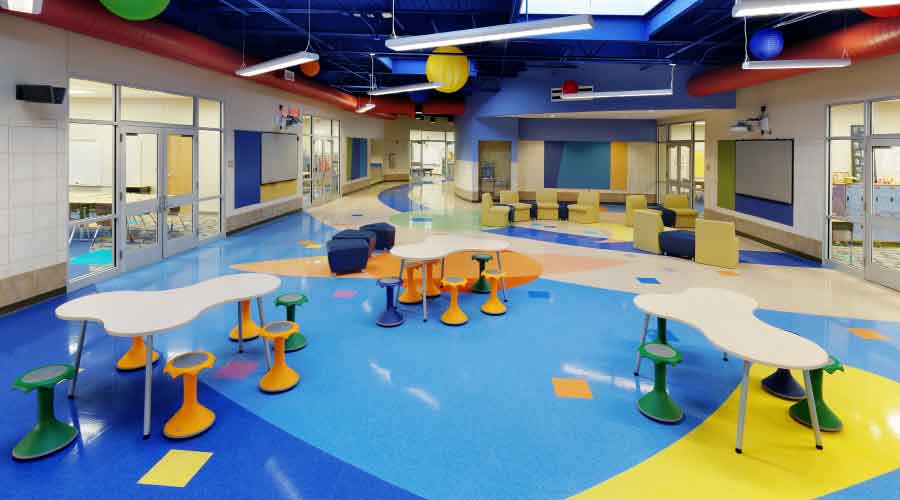 Software Builds Base for Facility Efficiency 
CMMS helps Joplin Schools streamline, strengthen maintenance activities.
From BIM and IoT to AI and VR, technological advances designed to improve efficiency, sustainability and reliability have swept over institutional and commercial facilities in recent years. But often, the most important technology maintenance and engineering managers can invest in is one that builds the foundation that many other building technologies rely on – a computerized maintenance management system (CMMS).
For organizations such as the Joplin (Missouri) Schools, implementing a CMMS was an opportunity to both move on from an outdated and limiting process and to take greater control of critical facilities-related activities and data critical to greater efficiency.
"The process we were using was extremely antiquated," says Dave Pettit, the district's director of facilities. "Our issue was that if that system had gone down, we would have no backup. We had nothing in place. We would have lost everything that we had and would have had nothing to fall back on to continue with."
Leaving the paper trail
Pettit's 93-person department oversees 21 buildings with 1.8 million square feet of space on approximately 300 acres. The facilities include administrative offices, a food service building, a buildings grounds and transportation building and a fleet maintenance building. The department provides maintenance, construction and housekeeping services.
Until 2018, the department had been operating with a homegrown system to track work orders.
"That system had been developed by our IT department," Pettit says. "It was just a stripped down, basic work order system. Tickets still had to be printed on paper, and then data entry was done from there."
The system also did not prove two benefits critical to maintaining facilities effectively – report generation and user involvement.
"With the old system, we didn't have a good way of tracking activity," Pettit says. "We had no opportunity for reports to pull out of that, and there was absolutely no communication that took place with either end users toward my maintenance staff or vice versa. That all led us to believe we needed to look at other options."
Software search
In 2017, Pettit and his assistant began the search for a CMMS.
"My administrative assistant at the time, she and I sat down and discussed it," he says. "She researched pretty deeply the opportunities that we had with existing technology and folks that supplied CMMS systems, and she and I attended a few online webinars exposing us to what those different companies could bring to us. We also reached out to get pricing from them, typically based on the size of your district and the number of users.
"We sat down and compared them, and so when we came down to what we believe were our finalists, we had a further in-depth discussion online with them."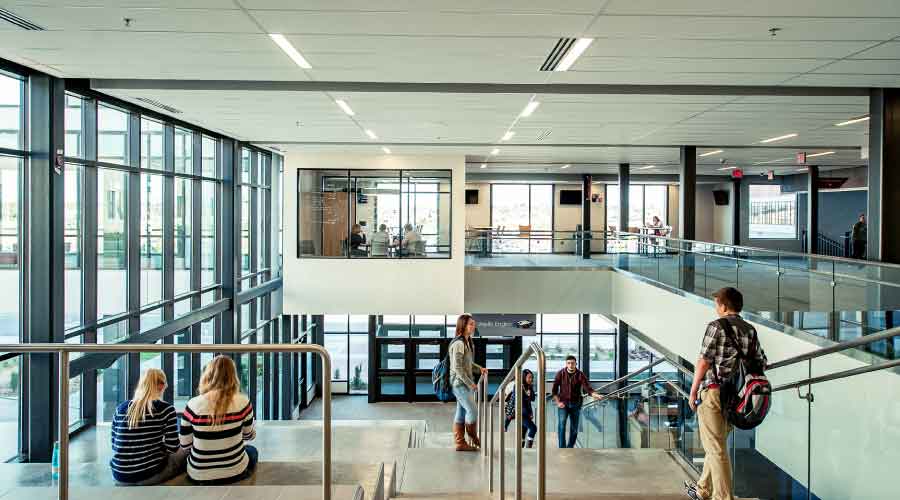 The department's technicians helped fine-tune the decision.
"We did pull them in formally to see what they were looking for," he says. "If we were willing to use a CMMS, what were the items that they would want to see included?"
CMMS have evolved greatly in the last decade and now offer a range of features, functions and modules to meet the growing demands of facilities and maintenance and engineering departments. Pettit and his team knew many of the requirements of their future CMMS.
"We definitely wanted to have the opportunity to pull reports out, to be able to essentially prove what our department was doing," he says. "We wanted to have communication with building principals, end users, secretaries, building engineers and the staff in the building, along with my folks so the people who want to know or need to know the condition of a work order and where it stood would have the opportunity to have that communication."
Discussions about options and priorities for the department's new CMMS were not limited to the department, however. Other parties in the organization that interact with Pettit's department also took part.
"When we looked at the initial (systems), we ran that up the flagpole, so to speak, to the assistant director or assistant superintendent of operations," he says. "We also talked with our financial folks. We also brought in our transportation department, as well as our IT department because in looking at the opportunity that we had with the CMMS, it also allowed those folks to have their own module within the system. Our transportation department came on board to use it with work orders that would pertain to buses, as well as any of our fleet vehicles."
Pettit and his team selected a CMMS based on the department's needs, and implementation began in October 2017.
"In January, we began to lay out the process of importing building information into the process, and we went live with that in early February," 2018, he says.
Not surprisingly with a project of this complexity, the implementation faced challenges.
"Probably our largest challenge was we've got about 1,200 employees in the district," he says. "The biggest challenge was getting everybody prepared, for lack of a better term.
"We wanted to make it easy for (technicians) to access the technology, as well as be able to fill out work orders or look up work orders, so we purchased iPads for them. I have 18 folks in the maintenance department, so I purchased iPads for each one of them."
Exceeding expectations
CMMS are notorious for defying managers' best efforts to maximize the investment and deliver tangible benefits for departments and organizations. But that is not the case for Joplin Schools.
"It has performed beyond my expectations," Pettit says. "I was sold on the fact that we didn't have to change how we did business. We didn't have to change how we wanted our approach to be. We were able to customize our CMMS for what we were already doing. The company was able to set up the hierarchy of who signed off on work orders.
"Then along with that, we were able to expand. We also use the system for our districtwide inventory, even down to the student desks, chairs and computers. Everything that we have in our buildings, we work through the inventory process. It's extremely robust."
The software's benefits even extended to the department's efforts to manage facilities and occupants during the COVID-19 pandemic.
"When COVID began to rear its ugly head there in 2020, the (CMMS) company had a new module that they put together," Pettit says. "It was a building health request module that we were able to implement. We were able to be a part of that process with our local and county health departments, and we were able to track all of our staff and students' isolations due to COVID.
"My superintendent could at any point in time tell the media or anyone else exactly how many people we had in quarantine or isolation across the district, whether that was staff or students. It became just a great tool for an ugly time. We've been able to adapt it to the needs."
Even five years after implementation, the department continues to find functionality in the CMMS to benefit the organization.
"We actually just made a decision for utility tracking as far as a module that will help us track electric gas and water usage," Pettit says. "In some facilities, we have multiple meters, and it will be able to pull all that data for us automatically. We will have the opportunity to at any time pull that data and run unlimited reports. That will help with efficiency and recognition and give us the opportunity when there are anomalies – a water leak underground that has not been discovered yet. We'll be able to raise those red flags and respond as quickly as possible."
Features and functions aside, Pettit says he is especially impressed with the software developer's customer service.
Having a CMMS that works well is great. Having great customer service on top of that, that can answer your questions, that can meet your needs, help discuss unique situations that you may come across, that is even better. Pettit cites an example.
"We had a challenge with the fact that due to state funding, we needed to be able to identify any of our work-related tickets that dealt with special education department items," he says. "Before, we didn't have a way to do that unless you went through each work order. We were able to have the company add a mandatory fill-in line that asked whether the particular work order is a special education-related item or not. You have to mark yes or no. Anything that's marked yes, we're able to pull that out in a report, get that to our finance department and report those as it relates to our state funding for that department."
Dan Hounsell is senior editor for the facilities market. He has more than 25 years of experience covering engineering, maintenance, and grounds management issues in institutional and commercial facilities.
---
---
---
Related Topics: