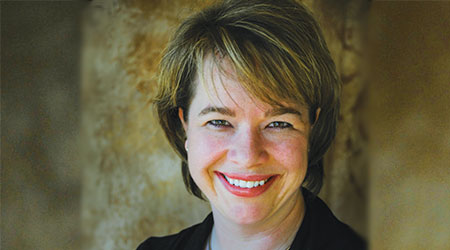 How IoT Can Benefit a Facility
Columnist Laurie Gilmer says IoT can help with facility resilience, safety and security
As we consider the benefits of being highly connected, we must also manage our systems in order to be sure we are balancing the risks with the benefits. The interoperability of systems — along with the ability to link traditionally non-integrated systems to one another to gain a more holistic picture of conditions within facilities — can be helpful and powerful.
But we need a plan, and we need to understand our expectations of the technologies we are using, as well as the risks they might invite. In the case of facility management, think of the challenge in terms of four main categories: safety and security, operations and maintenance, utility management, and workplace environment. Here are several positive ways we can leverage IoT in each of these categories:
Safety and security:
• Technologies such as video analytics, sensors, and alarms can be linked to provide early warning of potential issues.
• Fire and life safety devices can be monitored centrally and programmed in order to initiate messaging and controlled responses.
• Personnel management can allow or limit access to areas within the building.
• Notification systems can be set up through social media or texting platforms to notify groups of people of emergency conditions or threats.
Operations and maintenance:
• Devices can be used to monitor status and condition of equipment.
• Records can manage and prioritize operations and maintenance activities.
• Sensors can control and/or monitor building system processes through algorithms and setpoints.
Utility management:
• Meters can be used to monitor building energy consumption at an interval level.
• Energy consumption data can be linked to interior environment needs to control energy use based on need.
Workplace environment:
• Occupant feedback systems can help identify problem areas and respond more quickly to occupant needs.
Spotlight on safety
While convenient and now essential, IoT also can make us vulnerable to risks such as hackers and malware if we do not manage it properly, which begs the question: What considerations must we make in terms of safety and security for the facilities we manage and the people in them? Consider these issues:
• Understand the devices that are allowed onto the network. Evaluate carefully whether and how we link building systems to personal and portable devices.
• Work with the information technology department to separate critical and non-critical functions, perhaps using separate networks to isolate based on business criticality and risk.
• Determine alternate plans for maintaining continuity of service should a connected device fail or become compromised.
• Implement two-factor authentication for programs and service accounts.
• Change default and weak passwords.
The rise of IoT technology has opened up our world in a very short span of time, and through our various devices, we now can transmit increasingly plentiful data on performance, status, and safety. Our ability to get the data quickly and respond immediately can be our best tool in managing through small disruptions and large events.
Laurie Gilmer is vice president and chief operating officer of Facility Engineering Associates. She is a published author and has co-authored the International Facility Management Association's (IFMA) second manual in the Sustainability How-To-Guide series, EPA's Energy Star Portfolio Manager. Laurie is serving a term on IFMA's board of directors. She also serves on the Northwest Energy Efficiency Council's Building Operator Certification program advisory committee and the National Visiting Committee of Building Efficiency for a Sustainable Tomorrow Center.
Continue Reading:

Management Insight: Laurie Gilmer

The IoT-Resilience Link

How IoT Can Benefit a Facility
---
---
---
Related Topics: