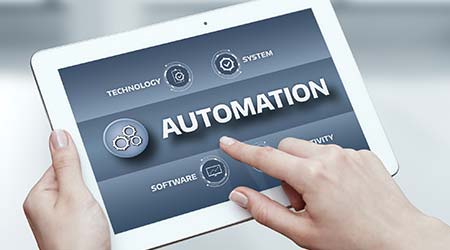 CMMS Specification: Understanding New Technology
Changes in facilities and technology are prompting managers considering upgrades to revisit needs and priorities.
A new generation of computerized maintenance management systems (CMMS) is putting even more information in the hands of front-line technicians in institutional and commercial facilities. The evolution of the software is challenging maintenance and engineering managers to specify systems that can integrate and complement evolving technology throughout facilities, as well as compile, store and report on key data on facility conditions and efficiency.
By understanding the newest developments in CMMS and knowing department software needs, managers can specify software that benefits front-line technicians, the department and the organization.
Decision drivers
An array of maintenance strategies and technologies — including building automation, finite-capacity planning, performance analytics, submetering and pareto analysis — is prompting maintenance and engineering managers to rethink their priorities and goals when making decisions on CMMS upgrades.
Commercial-off-the-shelf software and even home-grown CMMS have incorporated many of these new developments in the continuous-improvement effort. This approach accumulates increasing costs of material, labor, and overhead, and it deducts continuous improvement savings. The net result reflects the value of savings and cost avoidance. This strategy can reduce pressure on strained budgets, can help managers meet their budgets, and can use the savings to make faster inroads into the deferred maintenance backlog. It also reduces pressure to add staffing or contracting.
Building automation systems enable managers to use a CMMS to: make real-time adjustments to HVAC settings; notify supervision of issues; and attain optimum comfort, health, safety, and air quality.
Finite-capacity planning balances a department's daily planned work order queues with available technician capacity to ensure resources are fully deployed. Accompanying quality plans contain detailed work content, safety, planned time, equipment, tools, materials, permits, and job site access coordination.
An asset performance analytics approach offers managers a value-based, tested and proven strategic library of asset-specific preventive maintenance (PM) work orders and frequencies designed to: reduce PM labor; decrease unscheduled downtime; optimize PM intervals with more confidence; substantially lower parts inventory; and plan and schedule repairs.
Using a CMMS for submetering of water use, power factor, electricity use, and gas use, for example, are powerful ways for managers to identify utility waste to automatically generate resulting repair work orders.
CMMS pareto analysis reports help managers track labor and material cost by asset and sort the data in descending order of cumulative cost to date. For example, the report might show that 20 percent of the assets are using 80 percent of the department's operating budget. Managers can analyze these assets to correct the high-maintenance root causes.
The finding might lead managers to take such actions as adjusting the maintenance method or frequency, redesigning the asset or replacing it with a more robust one. Or it could signal the end of the product's useful life. Applying a repair-or-replace algorithm optimizes the timing of this decision. When the annualized cost of repair exceeds that of replacing it, asset replacement is the best decision. The ability to make this decision with confidence is another benefit of having an accurate, complete CMMS history of costs.
A new generation
Among the features and functions of new-generation CMMS is improved communication. Using smartphones and tablets, technicians can open new work orders and close completed work orders in real time. With a few clicks, they have asset history, vendor web sites with operating and maintenance manuals, specifications, parts lists, safety data sheets, OSHA rules, and repair tips and shortcuts. These on-the-job-training adjuncts to formal training and education programs can yield better formal training, and they can make planning of future work orders more effective.
A CMMS dashboard can integrate all the power of an up-to-date CMMS. It instantly communicates trends related to key performance indicator (KPIs), such as: labor performance; total hours clocked in versus hours on work orders; actual versus planned hours; delay hours; cost per standard hour; backlog by trade; budget versus actual costs; and cumulative savings to date. Other key KPIs that a dashboard can include are electricity consumption, power factor; water consumption, and gas consumption.
CMMS cloud software offers the advantage of off-site data management. Professional administrators of the cloud deal with: physical server security; redundancy; growth opportunities; access control; secure links and encryption; and protecting classified and legal information from viruses, loss, or unauthorized change or use.
Continue Reading:

Software

CMMS Specification: Understanding New Technology

CMMS Specification: Determing Department Software Needs

CMMS Specification: Evaluating Vendors' Capability to Meet Facility Needs

CMMS, Building IoT and the Age of Data

CMMS: BIoT and System Integration
---
---
---
Related Topics: