« Back to Facilities Management News Home
Water Management System Recognized for Innovation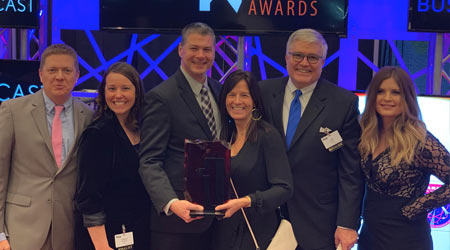 Uponor North America won the prestigious Tekne Award from the Minnesota High Tech Association last Thursday, recognizing the company for introducing water management to the Internet of Things.

The trophy in the "building design and infrastructure" category honored Uponor for Phyn Plus, the innovative water monitoring and shutoff system launched in partnership with Belkin earlier this year.

The judges cited Uponor for its "intelligent plumbing and climate solutions," heralding the company for making a positive impact by "conserving water and energy, supporting the future of skilled labor, and creating healthier places to live and work."

Since its inception in 2000, the annual Tekne Awards have celebrated the best of Minnesota's science and technology industries, ranging from advanced manufacturing to healthcare and agricultural technology.
More From 12/6/2018 on FacilitiesNet