Salary eBook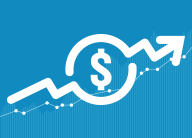 Facilities Salaries and Compensation
Salary benchmarks for 34 facilities management job titles.
« Back to Facilities Management News Home
Sit-Stand Desks Improve Employee Engagement: Study
7/10/2018%>
The Sit-Stand Pilot Program was launched in direct response to 2017 studies from Deloitte and Gallup that revealed annual losses in excess of $300+ billion due to lack of employee engagement among U.S. organizations. Created by LifeDesk, the program delivers quantified data and a measurable ROI to organizations using their own people and results. It was developed in partnership with Summit Ergonomics, an ergonomics consulting firm.

"Apple, Google, Facebook, Microsoft and Oracle provide sit-stand desks for their employees because they recognize the payback in terms of employee engagement, productivity and overall wellness," said Brian Carmody, president of LifeDesk. "With the LifeDesk Sit-Stand Pilot Program, organizations can prove the benefits that sit-stand desks have on their own people by training and engaging the end users — without needing to replace their existing furniture."

The Sit-Stand Pilot Program features LifeDesk SmartLegs solutions, which convert virtually any desktop into a sit-stand desk by placing telescoping legs underneath the surface. It includes built-in technology that provides users with education, training and reminders to change their positions at optimum intervals to maximize the benefits of sit-stand workstations.

To maximize the usage and provide feedback on the value of sit-stand desks, the LifeDesk App measures each user's daily transitions between sitting and standing. Surveys at the beginning, middle and end of the 90-day program reveal the engagement, productivity and wellness progress. It also assesses the overall return-on-investment to confirm the value of implementing sit-stand desks across the organization.

"By testing sit-stand desks with their own people in their own environments, organizations can determine their value prior to wide-spread adoption," said Carmody. "For the first time, employers will have the tools they need to measure their specific results within their organizations, using their own people and their own data."

When engagement increases, so do profits. According to Deloitte's study, organizations with highly engaged employees had three-year revenue growth rates of 20.1 percent, which is 2.3 times greater than the average growth of 8.9 percent. The same study also revealed that engaged workers might be 57 percent more effective and 87 percent less likely to leave their jobs.

The improvements in engagement and productivity for organizations using sit-stand desk solutions are impressive. Eighty-eight percent of LifeDesk users surveyed stated that their engagement and productivity increased by using sit-stand desks with LifeDesk SmartLegs technology.

The LifeDesk Sit-Stand Pilot Program includes:


10 sets of LifeDesk SmartLegs, which convert virtually any work surface into a sit-stand desk, including executive offices and cubicle desks;
LifeDesk SmartLeg App, which reminds people to properly transition between sitting and standing for maximum benefits; · Start-to-finish support on installation, usage and testing process, with a flexible approach that allows the program to be customized to meet individual needs;
Complementary consulting to maximize the ergonomics benefits;
Enterprise Analytics Suite, which captures and analyzes usage data and results, including anonymously tracking and benchmarking worker performance and results through the Enterprise Dashboard; and
Ergonomics Performance Analysis performed by Summit Ergonomics.
More From 7/10/2018 on FacilitiesNet