Salary eBook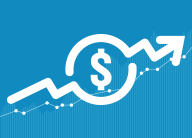 Facilities Salaries and Compensation
Salary benchmarks for 34 facilities management job titles.
« Back to Facilities Management News Home
Restroom Light Aims To Enhance User Experience
7/10/2018%>
The Heads Up Lock Company has taken an attractive and affordable approach to visibly showing if restrooms are vacant from a distance. Even when it's out of sight or in another room. When the light is green it is vacant. When it is red it is in use. It's that simple.

There are two things people want most in restrooms. Cleanliness, and knowing when they are available. Let's face it. No one likes to wait for the restroom. It's not a good use of company time and it can be downright embarrassing.

The smart deadbolt lock can easily be installed by any qualified handyman in any single stall restroom. Employees can all but eliminate unnecessary trips. But more importantly, employees will appreciate the owner's thoughtful attention to their needs.
More From 7/10/2018 on FacilitiesNet