Salary eBook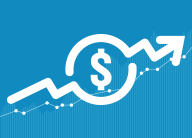 Facilities Salaries and Compensation
Salary benchmarks for 34 facilities management job titles.
« Back to Facilities Management News Home
Product Release: San Jamar's Element Dispenser Now in Oceans Design
2/7/2012%>
ELKHORN, Wis. — San Jamar's dedication to design innovation
continues with the Oceans® Element™ roll towel dispenser. This new lever dispenser
combines the low cost, compact features San Jamar first introduced in the Element™,
with San Jamar's attractive, patented Oceans® design. The Oceans® Element™ is the
newest addition to the Oceans® family of dispensers. The Oceans® family of dispensers
includes Jumbo Tissue Dispensers, Folded Towel, Electronic and Lever roll towel
dispensers, as well as a coordinating soap dispenser. The Oceans® line is designed to
offer an upscale, modern look to any washroom. "San Jamar's Oceans® Element is the
perfect addition to our line of dispensers," says Debbie Ponath, Director of Disposables
Dispensing for San Jamar. "It allows our customers to coordinate their restroom
dispensers with a high-end look giving them more choices for their restroom."
The Oceans® Element™ dispenser is the simplest, lowest cost, most compact option in
lever roll towel dispensing from San Jamar. The Oceans® Element™ is San Jamar's
smallest roll towel dispenser and enters the market 33% smaller than the standard lever
roll towel cabinet. The newest of San Jamar's lever roll towel dispensers still dispenses 8
inch, 800 foot rolls of universal paper.
For more information on the Oceans® Element™ visit www.sanjamar.com/element
.
About San Jamar – Chef Revival
San Jamar – Chef Revival (SJCR) is the leading international manufacturer of smart disposable dispensers, food safety
tools, chef and foodservice apparel, hand safety products and other food and bar supplies solutions. SJCR is known for
quality and innovation, as well as building cooperative relationships with distributors and end-users. SJCR is
headquartered in Elkhorn, Wisconsin with branches in Europe, Canada, and Mexico. For more information, please call
1-800-248-9826 or visit www.sjcr.com.
More From 2/7/2012 on FacilitiesNet