Salary eBook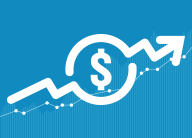 Facilities Salaries and Compensation
Salary benchmarks for 34 facilities management job titles.
« Back to Facilities Management News Home
PRSM Releases White Paper to Provide Strategies and Analysis on Sourcing Options for Retail Facilities
10/13/2011%>
DALLAS -- The Professional Retail Store Maintenance Association (PRSM), the authority on retail, multi-site facilities management, today released a white paper that offers strategies and insights on sourcing options for retail facilities. The white paper, titled " Understanding Retail Facilities Sourcing ," is intended to identify and define the different types of sourcing options to help retailers understand the issue and to better prepare them to participate in this conversation within their respective organizations. The paper also provides guidance on what a well-prepared facilities department should look like and how best to tackle the situation if a retailer's department needs to make changes.
Like all business professionals, facility managers are under significant pressure to lower expenses. Of all the cost-cutting alternatives available, one of the most talked about is "out-sourcing." While the term "out-sourcing" is broadly used to describe almost any external transfer of work, in practice there are three sourcing methods. Part of the purpose of this white paper is to be informative about the various ways sourcing is described, as well as gain more uniformity around the definitions used by retail facility managers (RFMs).
"The intent is to provide enough background to familiarize you with the tone of sourcing discussions that may occur at your company as well as increase your awareness of important parameters that will influence the ultimate decision," Bill Pietrykowski, President of PRSM and Director of Facilities & Energy Management for GameStop said. "While every company's circumstances are different and each sourcing action somewhat unique; there are important decision commonalities that need to be understood and addressed. This white paper will help guide retail facility managers when navigating the myriad of opportunities and challenges that lay ahead."
Topics covered in the white paper include:
Three types of sourcing ("In-Sourcing," "Out-Sourcing," and "Co-Sourcing") and their respective pros and cons.
Retail facilities service models
Critical steps organizations should take to help maximize the value of sourcing for clients.
Real-world scenarios to help professionals identify what type of solution can work best for them.
Additionally, a co-sourcing checklist is included to provide further guidance on preparing a case for the decision making process in sourcing.
"More and more retailers today are faced with tough decisions about facility expenses and cuts. Sourcing, human capital and otherwise, is often one of the first budget considerations in this process," said Bill Pietrykowski, President of PRSM and Director of Facilities & Energy Management for GameStop. "This is why we believe in arming RFMs with valid data and well defined solutions through this white paper – not only to help preserve the quality of a brand's capital assets, but to position them as a thought leader in this process as well."
More From 10/13/2011 on FacilitiesNet