Salary eBook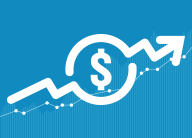 Facilities Salaries and Compensation
Salary benchmarks for 34 facilities management job titles.
« Back to Facilities Management News Home
Multi-Tankless Water Heater Improves Versatility
7/10/2018%>
The new Commercial Water Heater System from Noritz America is designed to speed and simplify the installation of multiple tankless water heaters for plumbing and mechanical contractors. Noritz combines commercial-grade tankless units with system controllers, manifolds and other necessary components and accessories into fully assembled metal rack systems for shipment anywhere in North America. The prefabricated system significantly reduces the burden on the installer, who needs only to connect the water and gas lines, build the vent runs and set up the pre-wired system controller.

"Our goal is to reduce installation time and expense while maximizing safety, performance and reliability when building multi-unit tankless systems from scratch — either in the shop or on the job site," says James Facer, National Accounts Manager - Commercial at Noritz. "With our new prefabricated system, which integrates the only commercial-grade tankless water heaters on the market, we want to bring installation as close to 'plug-and-play' as possible for the contractor."

Multiple racking options: Thirty-six different rack models are available, all specifically designed for the commercial Energy Star-certified NCC199(GQ-C3257WZ US) Condensing Tankless Water Heater Series. With a thermal efficiency of 94% DV (95% OD), this model offers inputs from 16,000 Btu/hour to 199,900 Btu/h and a maximum flow rate up to 11.1 gallons per minute.

The NCC199 also features heavy-duty Type K copper and stainless steel heat exchangers, which provide corrosion resistance and are specially engineered to withstand the rigors of commercial applications.

Rack systems: Intended for installation on flat rooftops or mechanical rooms in commercial buildings, the new racking systems are available in two configurations:


Wall-mount (8 SKUs) can accommodate either two or three Noritz tankless water heaters mounted in-line, using either natural gas or LP as the fuel source.
Floor-mount (28 SKUs) can handle from two to six tankless models, including both in-line and back-to-back positioning; e.g., three in front and three in back.

Other key features include:


corrosion-resistant aluminum construction to withstand extreme environments, including outdoor rooftop installations;
accurate, customized pre-sizing of gas and water supply lines to save installation time and ensure top performance;
factory installation of remote controller and system controller for monitoring up to six units.
engineered for flexible transport on the job site; systems fit easily through standard-sized commercial doorways.
More From 7/10/2018 on FacilitiesNet