« Back to Facilities Management News Home
Leak Detection Alarm Helps Prevent Water Damage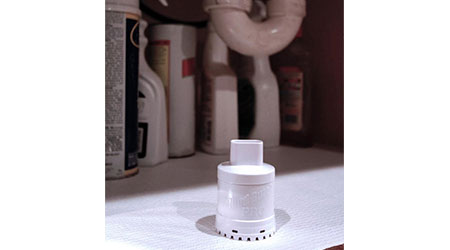 Water leaks happen – and we have the simplest solution to detect them. Tell us about your water leak concerns, and we'll match you with the best Flood Buzz alarm for your needs. We'll even send you a sample of the recommended product for you to try out.

All facilities have leaks that go undetected and may cause extensive water and expensive mold damage.
The key to avoiding these problems is finding the leak before it causes real and costly damage. And that's where an economical and easy-to-use Flood Buzz alarm comes in.

The patented Flood Buzz Water Leak Alarms are easy-to-use, low-cost, loud and effective tools to help prevent water damage by sounding an alarm when sensing a water leak condition. Flood Buzz Alarms are simple and foolproof with an internal three-year battery and pre-set programming that eliminates installation time.

Several models are available in the Flood Buzz line to prevent damage from water leaks. The larger Flood Buzz Pro will sound a 110 dB alarm when water touches the two prongs on the bottom of the product. The smaller and more economical Flood Buzz Small will sound a 90-95 dB alarm when it senses a water leak condition – at only 1.5 inches tall, it easily fits under appliances. There is even the Flood Buzz Blue specifically designed to be inserted into water heater drip pans to monitor water heaters for leaks.
More From 6/5/2019 on FacilitiesNet