« Back to Facilities Management News Home
Duplex Grinder Meets IP68 Standards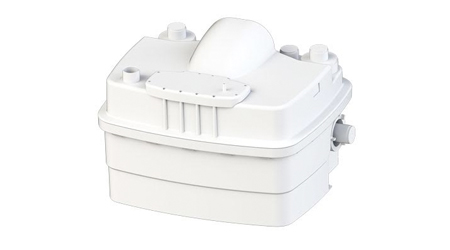 Saniflo USA has updated the Sanicubic 2. The company's duplex grinder system now has a durable, waterproof enclosure that meets IP68 standards making it possible for the system to remain fully operational if submerged in water.

The Sanicubic 2 is a pre-assembled duplex grinder system designed to handle the waste from multiple bathrooms and fixtures throughout a home or building. The system can handle up to 90 gallons per minute from several fixtures, including a toilet, sink, shower, bathtub, washing machine, etc. This heavy-duty duplex grinder features smart-pump technology, which allows two independently operating grinders to work both alternately and simultaneously for absolute reliability and power. This superior grinding technology eliminates clogging issues, which can result in pipe blockages or damage to grinder pumps, sewage ejector pumps and septic pumps, and thus avoids the need for costly repairs.

"Updating the Sanicubic 2 to IP68 standards gives consumers peace of mind knowing that their unit product is safe and protected should there be an accidental flood," says Regis Saragosti, CEO of Saniflo USA. "This advancement showcases Saniflo's commitment to constantly bringing innovative plumbing solutions to the United States."

The Sanicubic 2 is very simple to install and maintain with its unique above the floor installation. It comes equipped with external audible and visual LED indicator alarms in the event that the pump experiences overload or if either pump ceases to operate.
More From 12/17/2018 on FacilitiesNet