Salary eBook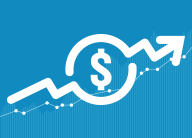 Facilities Salaries and Compensation
Salary benchmarks for 34 facilities management job titles.
« Back to Facilities Management News Home
Disaster Preparedness Steps
2/3/2014%>



The following is a list of steps to help facilities and businesses prepare for

hurricanes or other major disasters.

Hamilton, OH - After Superstorm Sandy, many businesses around the United States began to realize that they need to plan for extreme weather events-even if they have never experienced such an event in the past. The economic consequences of failing to do so can be devastating.



The following is a list of steps provided by Kaivac (developers of the No-Touch® and OmniFlex™ Crossover Cleaning systems) to help businesses prepare for hurricanes or other major disasters.



Protect your team. After a natural disaster, the only thing that cannot be replaced is people. If a hurricane or similar disaster is forecast, ask workers to go home and stay there.



Ensure your ability to communicate. Establish an emergency communication plan. The plan should include designating a team responsible for communicating with all workers and vendors should an emergency occur. Note: landlines and cell phones may not work. Look for alternatives.



Backup all data. All business data should be backed up and stored in safe data centers or using cloud services. The ability to access this data must also be part of the plan. Some businesses have emergency data centers they can put into operation when all other systems are down.



Don't expect help. At least in the early stages of a major weather event, there may be few police, fire, or ambulatory services available. An emergency plan should include ways to get injured people to a health-care facility, along with ways to protect business property, until the situation returns to normal.



Conduct a test. If you are serious about preparing for an emergency, having some type of drill or test on an annual basis is crucial. This will let you know that your plan will actually work, and will also help you fine-tune any areas that still need attention.



Expect the worst. While everyone wants to hope for the best, you must be realistic. Strange and unexpected weather events are now a way of life. Expect them and plan for them to minimize losses.



Visit Kaivac on Facebook at: http://tiny.cc/sbkd5

About Kaivac, Inc.

Headquartered in Hamilton, Ohio, Kaivac, Inc. delivers complete science-based cleaning systems designed to produce healthy results and outcomes while raising the value of cleaning operations and the professionalism of the worker. The originator of No-Touch Cleaning®, and the OmniFlex™ Crossover Cleaning System, Kaivac offers an integrated portfolio of environmentally friendly cleaning products designed to remove the maximum amount of soil and potentially harmful biopollutants in the most cost-effective manner possible. For more information, visit www.kaivac.com.
More From 2/3/2014 on FacilitiesNet