Salary eBook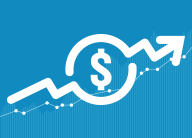 Facilities Salaries and Compensation
Salary benchmarks for 34 facilities management job titles.
« Back to Facilities Management News Home
Arborite Adds To Premium Textures
1/13/2014%>

Evergrain and Structured Finishes Give Further Flexibility
To High-Pressure Laminate Collections

Montreal, Canada -- Arborite, the Montreal-based provider of design-forward high-pressure laminates, has further enhanced its offerings with the introduction of two premium textures: Structured and Evergrain. These elegant finishes enliven the surfaces with a subtle impact and sophistication.

Vice President of Marketing for Arborite Mike De Rita explains, "Adding Structured and Evergrain to our premium textures line gives our high-pressure laminate, an already flexible material, even greater versatility. We're committed to providing specifiers with adaptable design solutions, and these textures can completely change the look and feel of the material to fit a range of spaces."

Evergrain (EV) has the texture of a fine wood grain with a slight sheen. The intentional imperfections of the grain lend a natural, organic appearance to the finish, which especially complements wood-toned laminates. Evergrain is an available texture for 57 sturdy Arborite high-pressure laminate designs.

Structured's (SR) highly-embossed texture suits woodgrains, solids, and linear patterns. It adds an especially contemporary edge when paired with boldly colored designs. Structured is an available texture for 27 durable Arborite high-pressure laminates.

These newest additions amplify the already robust existing collection of seven premium textures, which range from metal looks to glossy finishes and the finest wood options.

About Arborite

With over 60 years of experience in decorative high-pressure laminate manufacturing, Montreal-based Arborite delivers inspired contemporary surfacing solutions. The company excels in supplying designers, architects, and specifiers with the perfect laminate for any space, allowing them to choose from a range of premium textures and over 200 colors. All Arborite laminates are GREENGUARD Indoor Air Quality Certified, and over 50% of their product offering is certified by the FSC.
More From 1/13/2014 on FacilitiesNet