« Back to Facilities Management News Home
Analytics Platform for Energy Efficiency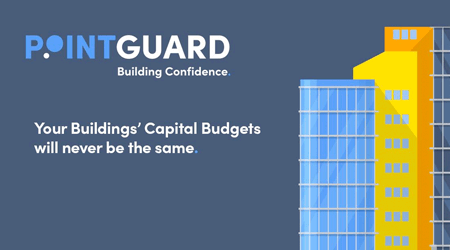 Abundant Power is proud to announce the launch of PointGuard, their rebranded analytics arm. Abundant Power started in 2009 as a specialty finance firm for funding energy efficiency projects. Through that endeavor, the company was looking to find transparency and business case data for those projects -- leading to the creation and development of an analytics platform in 2015.

The platform offers powerful analytic tools to help improve building performance, by capturing all the points coming from BMS data and using customized algorithms to turn it into meaningful information. The platform is used by facility teams, mechanical controls contractors, and building portfolio owners.

Through those years the platform has become even more robust, but some confusion remained in the marketplace about what Abundant Power offered. "We needed to find a name that was more relevant to the market and to the customers we serve. And we feel that PointGuard captures several meanings -- but perhaps, most importantly, conveys that by using data points, our algorithms "walk the building" looking for problems that need attention. We guard buildings against poor performance, so our customers see optimized comfort, longer asset life, and lower operating and capital costs. And PointGuard encapsulates all of those benefits, as well as what we offer to our clients," explains Shannon Smith, CEO.

"I am very excited about the rebrand to PointGuard and what this means for the future of the company" said Jeff Wells, Vice President, Corporate Engineering Director at Lincoln Harris, "The PointGuard Platform easily generates data insights which have allowed us to see increased tenant comfort, extended asset life and lower operating costs across our portfolio. It is easy to use for our facility team and does not waste their time."

This announcement comes on the cusp of 2019, when industry experts predict that there will be a shift among enterprise leaders, and we will begin to see more engagement with data and analytics -- in other words, perfectly aligning customer understanding with industry trends.
More From 11/9/2018 on FacilitiesNet