SPONSORED
UG2 - Branded Feature
Your Data Center's Most Valuable Asset: Critical AC Units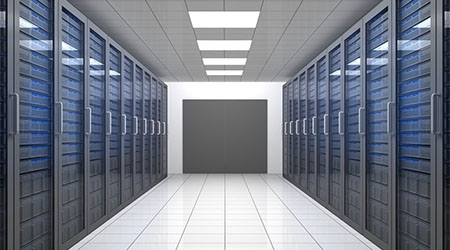 Authored by Gregory Smith, Critical Facilities Manager, UG2
Today's world runs on data. Without the insights data affords, everything from customer relationships, sales, and marketing, to daily operations and more would flounder. Businesses can't survive let alone thrive unless data is always at the ready.
When asked what a data center's most valuable asset is, perhaps it's not surprising, then, that most people say "data." While that makes sense, our view is a bit different. While data is paramount to facilitating company success, we believe that Critical Air Conditioning Units (CRACs) are just as essential.
CRACS as MVPs
Data centers are home to thousands of servers that collect, store, and transmit a company's vital information. If those servers go down, business comes to a standstill. The challenge is, servers create an enormous amount of heat which, in turn, increases the risk of electrical issues and equipment failure. If a server goes down for even half a second and data is lost, companies can easily lose millions of dollars.
To help keep servers functional, the optimal temperature in a data center should be around 70 degrees and the humidity should be about 50 percent, depending on your equipment and the room. CRACs are what make this possible. One common design is to feed conditioned cool air under a raised data center floor, where it flows upward through diffusers strategically placed to cool down cold isles, flows across the servers, and then enters the hot isles. The heat from the servers is forced into the hot isles, where it's absorbed by the CRACs and rejected outside of the facility by way of chilled water or Glycol. Because CRACs are typically located in rooms where there are no adjacent outlets to the outdoors, they usually send hot air, which has been absorbed and changed to high temperature liquid, up to the roof where it's rejected into the air by a chiller or packaged roof top unit (RTU). The cooled Glycol or water then returns down to the CRACs and repeats the process.
Ensuring that CRACs run smoothly and data centers don't get overheated is no simple feat. It requires tremendous technical skills, proven methodologies, and hawk-like oversight.
Best Practices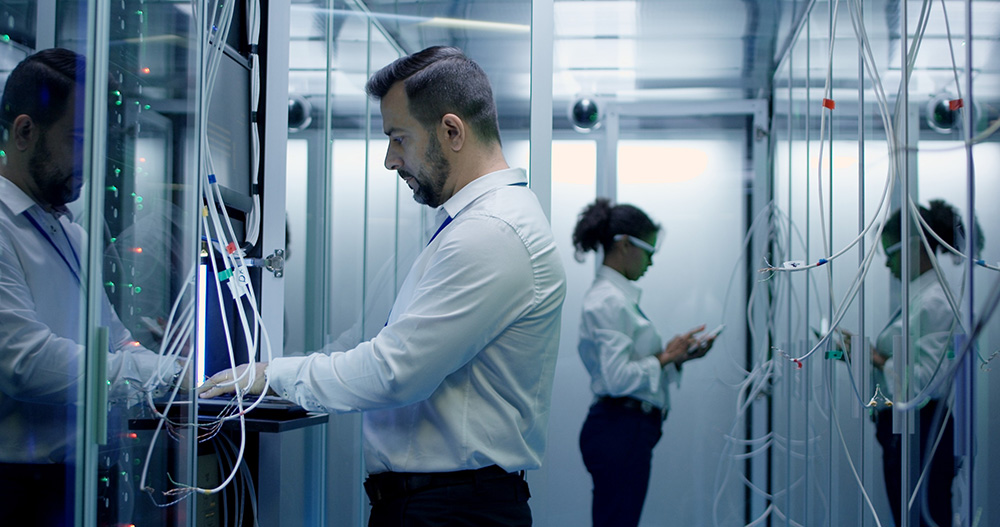 Preventative Care
Some people think that conducting daily rounds to check temperatures is enough. However, if your data center is 75 degrees instead of the required 68 to 70 when checked, it may already be too late. If a CRAC unit has gone offline, the temperature can rise 30-40 degrees in just 30 minutes. That's why, in addition to walking the room, proactive, preventative care is so critical.
Preventative Maintenance Schedule: You must have a thorough preventative maintenance (PM) schedule for every CRAC unit. Include generators as well, since these are critical in the event of power loss, as well as chillers and RTUs since, if they fail, it will create a domino effect where CRACs can't get rid of hot air. Data centers that use humidifiers also need to be regularly flushed and drain lines checked for calcium build up to ensure they don't flood the room.
Before you develop the schedule, verify the location and serial and model numbers of every piece of equipment and determine whether they are in working order. Put all equipment on monthly, quarterly, and/or annual PMs, based on equipment type. Use a computerized maintenance management system (CMMS) to track the schedule.
Building Maintenance Software (BMS): When implemented correctly, BMS will constantly monitor air temperature and humidity, uncover potential issues that could result in temperature increases and alert your facility services team before small problems get a chance to become major ones. It's important to keep daily temperature logs so you have a baseline and can spot trends before something fails.
Secondary Loop: If you max out a CRAC unit and it fails, you can't wait for replacement parts. A secondary loop will enable you to easily switch coolant capacity over to another CRAC, without downtime. These extra CRACs need to be maintained just like primary units so that you always have more capacity than you currently need.
Prepare for What You Know
Most issues that arise within data center environments are not brand-new surprises. Many are knowable in advance. This includes weather-related occurrences. If your data center is in an area prone to heavy rains and floods, have a plan and systems in place for rerouting and draining backed up water that might penetrate your facility. Similarly, if the temperature outside occasionally reaches 110 degrees, make sure you have the ability to quickly get supplemental air.
Round-the-Clock Service
Most data centers require 24x7 service to ensure HVAC and electrical systems are working at peak performance. Make sure certified and trained mechanical technicians are servicing your equipment and an onsite supervisor is ensuring they adhere to stringent preventative and ongoing maintenance for CRACs, chillers and roof top units. This is essential to keeping everything from belts and motors to wiring connections and coils in excellent condition, Glycol loops full with no leaks or air, and amp and voltage readings in proper range.
Best practice also includes having a 24x7 mechanical company that specializes in your equipment on standby. They can help out if you're in a pinch. For instance, if you find a glycol leak or a failed circuit board and don't have replacement parts on hand, the vendor can quickly address the problem.
Electricians should be readily available to make sure uninterrupted power supplies (UPS) and generators are working in the event emergency power is needed, as well as to handle everyday tasks such as doing infrared scans on electrical panel breakers to make sure they're in good shape, and replacing and resetting breakers and motors as needed. It helps to have a contract with a vendor that specializes in maintaining high-voltage UPSes.
Energy Savings
HVAC is the biggest cost in a data center. It accounts for one-third of a typical utility bill. Here are ways to be proactive about saving money.
Cooling curtains: You don't want to waste cool air by blowing into places that aren't helping your equipment. Consider using cooling curtains to isolate areas of your data center, forcing cold air to go through the server racks. This will boost efficiencies and lower costs.
Filters: Filters are the lungs of your CRAC units. If they're dirty CRACs will consume more energy and burn out the motor faster. Changing filters is easy but many organizations don't do it regularly. If you do, you can reduce your utility bill by $1,300-$3,000, depending on the size of the room.
Cold climates: If your data center is in an area that falls to 30-40 degrees in the winter, consider using fans to pull that cold air into the room – but make sure the air is treated first. This will enable you to cycle off CRACs while still maintaining optimal temperature. You can also switch roof-top units from mechanical to economizer mode. This shuts down the compressor and lets you use outside air to cool the hot air coming from CRACs.
Trusted, Transparent Partner
Good isn't good enough when it comes to data center facility management. That's why so many businesses rely on expert service providers. When choosing a provider, make sure they are committed to – and proven at – being proactive and completely transparent.
You should never have to wonder about the status of your CRACs, chillers and other related equipment, or your service provider's tasks and KPIs. Assuming your provider uses a CMMS, ask for login information so you can easily access any details you want, anytime. They should also provide daily written reports, conduct daily onsite meetings, and make their management and leadership teams available on a regular basis. All of this goes a long way toward mitigating risks, ensuring nothing falls through the cracks, no questions are left unanswered, and no equipment that's beyond their control fails.
Keeping communication channels open and active helps providers ensure optimal data center performance even in the midst of changes. For example, if you're planning to add servers to a new room, informing the provider is critical. This way they can do heat calculations in advance to determine how much heat the room can hold and find the best way to keep temperatures in check before servers are installed. This may include everything from cutting holes in walls to pull in air, to purchasing portable AC units and large fans for the room, or even cracking open doors.
Keeping Data Centers Out of the Spotlight
If your CRACs start having issues and alarms go off because water is leaking or temperatures are rising, it's not just facility teams that gets notified. Urgent messages are sent up the chain to executive leadership across the company, notifying them that valuable data may be at risk. That's something nobody can afford.
Make sure you have preventative maintenance and failover plans, contracted mechanical and electrical specialists on standby 24x7, and a proven, trusted service provider that acts as a de facto extension of your facility services organization. Everyone from the provider's on-site teams to C-level executives, should play an active role in proactively recommending new ways to continually enhance data center performance, boost energy savings, and ensure superior service delivery.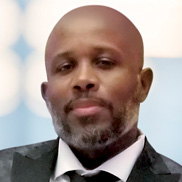 Gregory Smith, Critical Systems Site Manager, UG2
Gregory is an accomplished critical systems and HVAC professional with over 20 years of industry experience. After beginning his career as a maintenance and electrician assistant, he honed his expertise in HVAC and critical systems technician roles before moving into managerial positions. Gregory's deep knowledge and commitment to customer excellence has been invaluable in ensuring optimal critical systems performance and superior service delivery for UG2 clients.