Salary eBook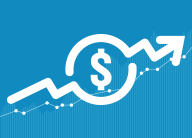 Facilities Salaries and Compensation
Salary benchmarks for 34 facilities management job titles.
SPONSORED
Bluetooth - Branded Feature
Smart Lighting Yields Significant Benefits Beyond Energy Savings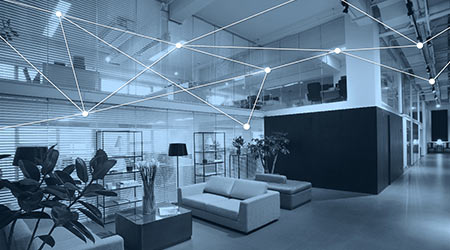 Bluetooth® device networks can enable the automatic, centralized control of a building's essential systems, including HVAC (heating, ventilation and air conditioning), security, and lighting to harness energy savings, lower operating costs, and improve the life of a building's core systems. Right now, smart lighting is gaining the most traction in large-scale use cases and is considered to be the next step on the path to optimizing building automation and maintenance.
Expanding beyond the ability to intelligently control lighting, smart lighting can support whole-building automation and maintenance to optimize day-to-day facility operations and provide a significant return on smart building investment. A Bluetooth enabled wireless lighting solution can function as a platform that further supports point-of-interest solutions (PoI), indoor navigation, asset tracking, and space utilization in a smart building.
"A Bluetooth mesh network creates a distributed platform and conversation grid, which other wireless building services can leverage – opening up a wealth of possibilities," said Martin Woolley, Bluetooth SIG technical program manager. "With a system in place that utilizes connected devices, such as a mesh network, buildings will be capable of not only controlling lighting automatically, but even regulating temperatures and tracking assets, saving tremendous resources, and gaining both environmental and financial benefits."
A Platform for More Than Lighting
"With a Bluetooth mesh network, you can bring proactive maintenance concepts to simple objects like light sources," said Szymon Slupik, CEO of Silvair. "Then, those lights – due to the multi-service nature of Bluetooth radios – can support other services. The value of those additional services enabled by smart lighting is seven to ten times more valuable than the lighting controls and energy savings themselves."
Bluetooth wireless sensor networks (WSN) can monitor light, temperature, humidity, and occupancy to improve employee productivity, lower building operating costs, or better meet equipment maintenance requirements to reduce unplanned downtime.
The Van Gogh Museum in Amsterdam recently replaced its existing halogen lighting with Bluetooth enabled LED modules. The lights are controlled by Bluetooth switches using EnOcean energy harvesting for battery-less switches. In fact, it was a simple replacement. Two museum employees switched 100 units in one evening, so there was no disruption to the museum's daily operations.
The museum installed sensors which use Bluetooth to broadcast data, including occupancy, lux levels, temperature, and humidity. These sensors help the museum preserve priceless artworks by controlling the environment. The luminaires, sensors, and gateways are enabled as Bluetooth beacons, allowing museum to offer wayfinding services and point of interest information based on the location of the museum visitor.
Retailers have been early adopters of PoI beacons. When re-modeling their stores, Target (a US-based retail company) switched traditional overhead lights to LED lights. At the same time, Target installed Bluetooth beacons in the fixtures, enabling a location and wayfinding solution that helps customers navigate the store and find specific products via the Target app. This is one of the largest known deployments of lighting-based indoor positioning.
Widespread Adoption
Bluetooth mesh is quickly being adopted as the wireless communications platform of choice in a number of control systems, including lighting control solutions for the smart building and smart industry markets. Industry leaders, like Fulham and Silvair, are already using Bluetooth mesh technology for LED lighting controls.
"OEMs have been weighing the best approach to smart lighting controls and our partnership with Silvair marks a key step in Fulham's demonstration of a new wireless lighting control," says Russ Sharer, vice president of business development for Fulham. "Support for Bluetooth mesh marks the next logical step in lighting communications as the industry moves toward truly intelligent lighting."
Anticipating Further Growth
The use of lighting as a platform to enable control, monitoring, and automation systems will continue to increase over the next five years, paving the way for a greater surge in Bluetooth device network deployment. ABI Research forecasts that by 2022 more than half a billion Bluetooth automation, monitoring, and control devices will ship each year as part of a device network, with Bluetooth device networks supporting smart facilities throughout the Internet of Things (IoT) — from control and monitoring to whole-building automation.
Learn more about Bluetooth mesh and discover additional resources for optimizing building automation and maintenance, including these papers and webinar:
For full access to all 2018 Bluetooth technology trends, and to see more device network market forecasts and insights, download the 2018 Bluetooth Market Update.