SPONSORED
UG2 - Branded Feature
Get Ready for Back-to-School with a Facilities Management Score Card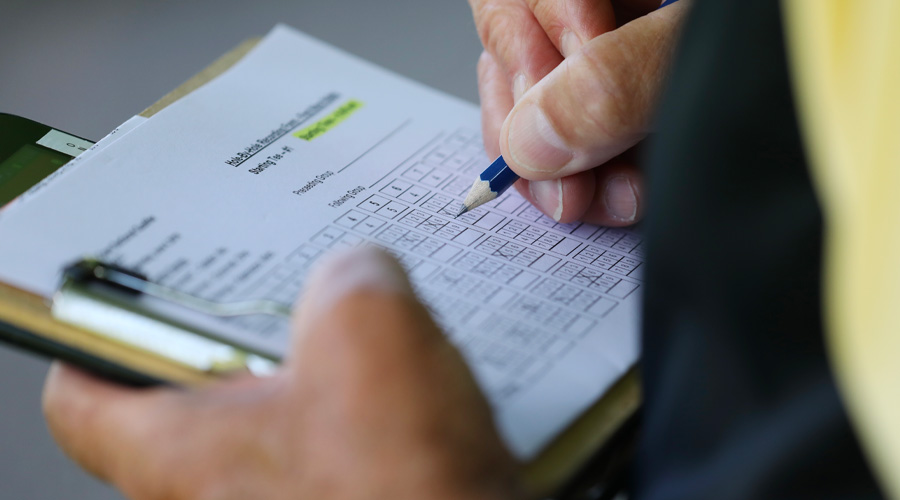 By Matthew Randall, Director of Facilities, UG2
It's the start of another school year – time for students to return to campus and, as they hit the books, to hopefully earn stellar grades when the semester ends. With most universities and colleges expecting a fully populated campus despite COVID-19's continued presence, facilities teams must prepare for a busy and unpredictable school year. One that, when winter break comes, you'll hopefully assess as having been very successful.
Keep these items top of mind so your team can score high on their own "report card."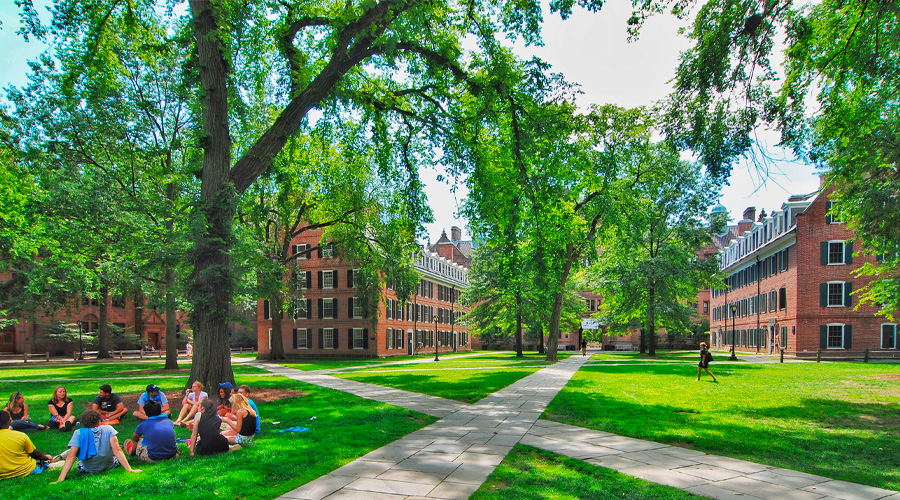 Health and the Community Nature of Campus
Campus life is all about connectivity - students, staff, and faculty living, working, and playing close together. This heightens the risk of viruses spreading. Combine this with COVID weariness – people tired of taking precautions – and with the excitement students feel about getting back together with friends, and it can be a recipe for disaster.
Facility services teams need to adhere to appropriate protocols to keep the campus pristine and healthy, and allay potential fears of students, parents, staff, and faculty. As such, they need to remind their campus community, as well as visitors, of their responsibilities in keeping people safe. This includes being vigilant about monitoring their own personal health and self-isolating when necessary.
Protocols: Organizations need to maintain protocols on how to respond to positive COVID-19 outbreaks and other contagious viruses that may arise such as Monkeypox. For airborne viruses like COVID-19, you don't want to send facility staff to locations that just had a positive case. You need to keep those staff safe and on the job so that they can keep others safe. Here are best practices to consider:
Close off common spaces for 24 hours to allow whatever is airborne to get trapped by HVAC systems or die out. Other spaces, such as private offices, may require different protocols regarding the timing required before staff can enter and disinfect.
Institute alternate schedules for key or mission-critical employees so that, for example, the Chief Engineer and Assistant Chief Engineer work different shifts. This way if one gets sick, the other is less likely to catch it and can still be on site to run the facility.
Track visitors by having them sign in at security stations and note where they are going and who they are visiting. This helps workers respond more effectively and efficiently if a guest turns out to be positive. Then follow the trail to determine which areas to close off and which elevators, rooms, and stairways to disinfect at the appropriate time.
Disinfection: Even though COVID is considered primarily airborne, disinfecting surfaces remains important. Universities that have hundreds of rooms may find it challenging to keep track of which ones have been disinfected, when, and by whom.

It helps to have a system for keeping disinfecting records or creating performance accountability metrics. One option is to use digital tracking such as Near Field Communication (NFC) tags in all rooms. Custodial staff can scan them with smartphones when they enter to automatically record this information in a central, easily accessible location. This avoids managers having to guesstimate and helps them better manage staff and adhere to protocols. Some universities and colleges also take advantage of UV lights for continuous disinfection, putting them on things like escalator handrails. This can be costly, but if it's important to your university it should be considered.
Supplies: Keep supply chain realities top of mind. Nobody wants to be caught without enough rubber gloves, disinfectant and cleaning supplies. If you have the space, best practice is to maintain one month of custodial supplies so you can weather possible supply chain interruptions. In addition, although masks seem to be in plentiful supply, make sure you have enough on hand if your university currently – or in the future – requires wearing them inside buildings.
Show & Tell: There's a public relations aspect to facility services. You want to make sure people know what you're doing to keep them and their building pristine and safe. What they see affects their opinions, so conduct some cleaning rounds while spaces are occupied. If disinfection is needed, don't hide it. Consider having custodial workers wear shirts that say, "Disinfection Team."

Share the steps the facilities team is taking by posting it on an intranet or other webpage that is readily accessible by students, parents, faculty and staff. Make it easy to consume information about everything from cleaning and disinfecting to air filtration. Keep it up to date so people can return again and again as their questions or concerns arise.
Optimizing Operations & Maintenance (O&M)
With facilities getting much more use now than they did in the summer, O&M teams must ensure the equipment needed to keep them running is working properly and at maximum efficiency, while keeping costs in check. Follow these best practices:
Preventative Maintenance (PM): PM plans are critical but all too often they're not strictly followed. When this happens, problems are sure to arise. Creating a schedule that spreads them out across a year to avoid peaks and valleys helps ensure your workforce can handle the load and makes labor resource planning easier.

When it comes to HVAC PM, make sure everything from belts and motors to wiring connections and coils remain in excellent condition. Consider using ultraviolet germicidal irradiation or bipolar ionization to disinfect coils. Change air filters twice a year and use the highest MERV rating you can fit without damaging components. Remember that the longer a filter is in place, the more efficient it becomes. Matter and particles flowing through cause filter openings to shrink, thus catching more over time. Too long, though, and it's no longer effective.
Equipment Efficiency – Make sure equipment is operating within its design specs for temperature, air flow, and electricity consumption. Look for changes in patterns. This is especially important when facilities change the intended use of spaces. If walls are erected to create more rooms, for example, do you need to put thermostats in each room?
Energy Consumption. Use your Building Management System to optimize energy consumption. Ensure you have schedules to turn equipment on and off based on expected occupancy patterns. For greater efficiency, use sensors that capture motion for cooling and heating spaces, and for turning lights on and off in places like bathrooms and custodial rooms, where people tend not to shut them off.
Equipment Lifecycle: Determining whether to keep fixing or replace equipment can be difficult. Best practice is to base decisions on historical data. Use an electronic work order system which creates a history on every piece of equipment. You'll be able to easily see which equipment are problematic and how often they're repaired. If records show the O&M team is working on the same parts too often, for instance, if certain fans are burning out constantly, it may be more cost-effective to upgrade than maintain.
Keeping Workers Safe from Physical Harm
With campuses back in full swing, facilities teams need to get reacquainted with working in populated environments. With more people comes more use of facilities, more burden on equipment, more deliveries, more potential distractions – and more safety hazards.
Distractions: Engineers are more likely to be approached by building occupants and visitors because of dead lightbulbs, broken microwaves, spills and more. If workers are in the midst of tasks they're performing, they may get distracted if they are speaking to others without stopping their work. This can result in injuries like falling off ladders, dropping heavy loads, or tripping over something they didn't see.

Managers and staff need to be reminded that when something isn't done safely, there is an increased chance that it may cause an accident. Everyone should be encouraged to take the safe approach – such as stepping off a ladder to have the conversation – even when it's not the fastest way to get the job done.
Repetitive motions: Movements such as bending down to pick up trash, pulling equipment from storage lockers, and working in awkward positions can cause injuries over time. To reduce this, change the system that's causing these injuries. For instance, instead of placing heavy items on top or bottom storage shelves, where they need to be pulled down or lifted up, put them at mid-level where they can be moved without those motions.
Job Safety Analysis (JSAs)
It's time to confirm that existing JSAs are consistent with your current environment. The best way to determine this is to review each JSA with employees every time a routine work order comes up – and instill a culture where facility services employees feel comfortable reporting when they don't feel safe.
Signage
Signage is one of the simplest ways to mitigate risks and remind facility services staff and building occupants about hazards and safety habits they may have forgotten. Place clear signs such as "Masks Required," "People Working," "Wet Floor," and "Slow Down" in appropriate locations. However, don't overload with signs because when there are too many, people tend not to notice them.
Facility services teams are busy year-round keeping facilities clean and running smoothly. But with the start of a new school year you're once again under the spotlight, just as everything gets more intense. By following best practices for O&M, custodial and safety programs, your teams will get the high scores your campus needs to thrive.
Matthew Randall, Director of Facilities, UG2
Matthew has more than 26 years of facilities management experience and has worked with premier universities, entertainment, and government organizations. He is an accomplished leader with expertise in building and running world-class engineering, maintenance, and custodial service programs. As Director of Facilities at UG2, Matthew is responsible for managing 140 employees and integrated facility services for a university that includes 2 million sqft. of academic buildings, residential dormitories, and surrounding campus properties. He began his career as a facilities manager at the U.S. Marine Corp, after he graduated magna cum laude for both his MBA and Bachelors degrees.