SPONSORED
Facilio - Branded Feature
Facilio's enterprise-wide platform - Real-time, unified, data-led facilities O & M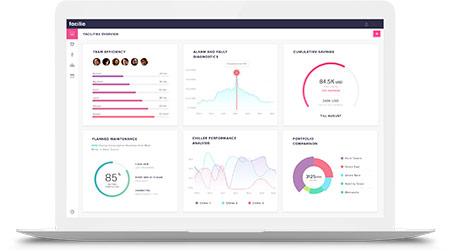 Smart technologies are the order of the day. Upgrades of every gadget – from televisions to kitchen appliances and cellphones - now include de-facto features, which would have been almost science fiction not very long ago. The global smart home market is being projected as being $53.45 billion by the year 2022, and nearly 130 new smart devices are currently estimated as connecting to the internet every second. Nevertheless, the jury is still out on whether this has, as yet, resulted in the average person living a smarter life? With the internet having assumed the role of a virtual public 'space', which leverages technology in the service of everything from shopping to remote working and long distance education, isn't it obvious that our homes and offices – the spaces we interact with most in the 'real world' – are next in line for a digital transformation? In fact, the digitization of the physical environment may even be the single most empowering upgrade to the world as we have come to know it. We are entering an era in which we are likely to witness a seismic shift in how built spaces are managed.
Modern commercial buildings already include several layers of digital technology and automation, for functions as diverse as climate control, lifts, lighting and much more. Nevertheless, though this increased automation enhances capacities, the systems are often not deployed in what would be an optimal overall configuration, whether at a single site or an entire portfolio. The huge investments that replacing current built assets would involve, has so far been the reason for these limitations, in addition to the fact that systems are usually divided into manufacturer specific silos. Wholesale replacement is also not a viable option for developed economies like the US, which cannot suddenly make its considerable current infrastructure redundant.
What is needed is solutions that leverage existing infrastructure, instead of completely doing away with it entirely. Facilities management software provider Facilio has introduced a groundbreaking solution that can achieve exactly such outcomes. Facilio delivers an enterprise-grade data-driven platform for managing facilities operations and maintenance, comprehensively addressing the wish-list of even the most discerning and particular CRE and FM business: harnessing the power of next-gen tech like AI, IoT & ML to deliver real-time data; actionable insights empowering decision-making of CRE's & FM's; portfolio wide transparency and ability to scale efficiencies across that portfolio; ability to integrate with existing BMS versus extensive overhaul; and unified management of assets, people & sustainability.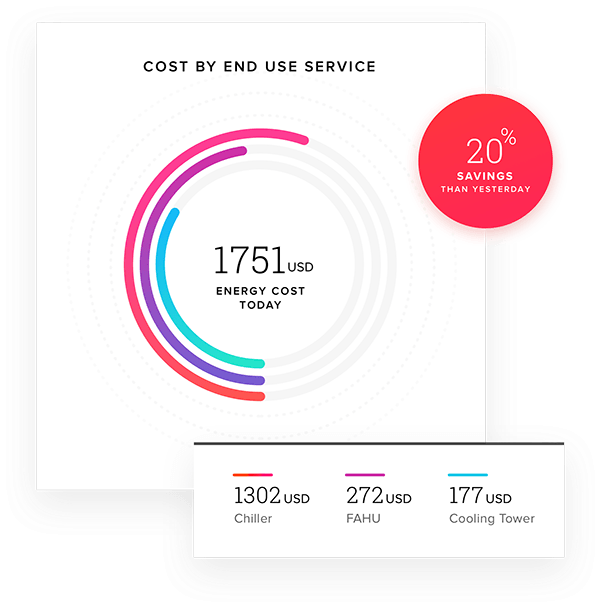 Limitations of the previous generation of automation
Adding automated facilities to the 'smart' list multiplies the complexities involved in building management, with each additional feature. Studies have shown that incompetently or inadequately managed buildings can be prone to using large amounts of additional energy and incurring inflated maintenance costs. Many buildings end up attracting 30% more in energy costs and a 15% excess in maintenance expenses, due to inadequate management alone. This represents a completely avoidable increase in overheads, and can assume very significant size for larger portfolios. It has even been found that, in some extreme instances, the costs incurred by commercial real estate businesses could well be over three times the ideal figure. Facilio's Enterprise-wide Platform for Facilities Operations and Maintenance is deployable across an entire building portfolio, essentially integrating the FM and BAS layers of an operation, to generate real time control and optimal efficiencies.
Digital transformation as the enabler of big-picture optimization
For the modern FM business, digital empowerment of operational aspects - such as maintenance, data analytics, and tracking - can drastically reduce losses. Optimizing these core functions can dramatically improve the return on investment for building owners and facility managers. In a recent Honeywell evaluation of 500 buildings across seven US cities, on a scale of 1 to 100, the average smart building score was an underwhelming 35. With over 72% of CRE assets heavily mismanaged, software enabled state-of-the-art building management solutions, such as Facilio, present an alternative that enables much greater control over operating costs. Facilio's hardware agnostic IoT edge and the cloud platform can effectively integrate data and process control, across - currently typical - multi-vendor and siloed system models. The solution provides enterprise-wide performance visibility, enabling a unified approach to facilities management, which translates into optimized efficiencies and ROI for CREs, FMS and CAFM operatives, as well as a delightful occupant experience.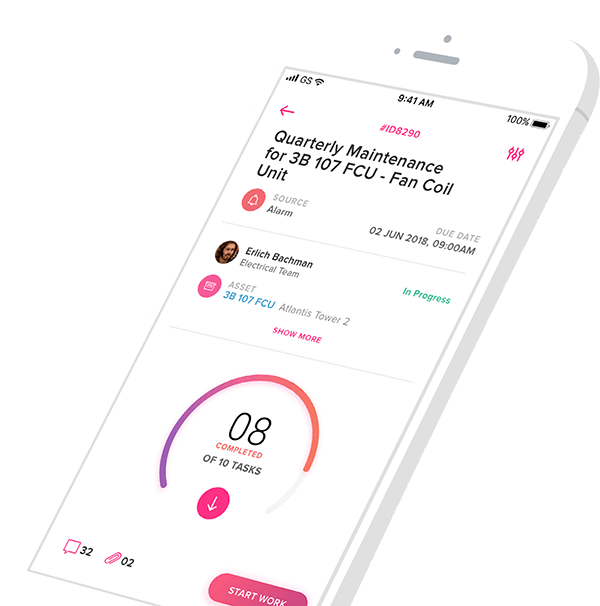 Connect-Optimize-Control
With sustainability issues and higher end-user expectations being the primary drivers, modern buildings need to create both people-centric and cost-centric efficiencies. An ideal solution needs to deliver occupant comfort as well as lower OPEX and higher ROI's for its CREs. The Facilio solution combines IoT based data collation and AI enabled real-time analysis, to provide facilities management teams with specifically actionable insights. It evolves operations from a siloed model with isolated hardware, to a unified and software led approach.
Facilio introduces a three-pronged, Connect-Optimize-Control, methodology that streamlines fault detection and diagnostics frameworks, by utilizing an appropriate combination of pre-configured resolutions and Machine Learning models. Continuous commissioning and full-blown CAFM capabilities represent the next generation in optimizing FM efficiencies. Facilio's enterprise-wide software platform optimizes energy management & sustainability, asset management and workforce management, all conveniently accessible via a unified dashboard.
1) Real-time analytics
Smart work environments/buildings require the facilitation of the seamless alignment of analytics, data, and insights. These elements enable a more sustainable approach that leverages data in curbing wastage and decreasing the carbon footprint. Two resources that require specific attention in particular, because of their high impact on the overall efficiency of a 'smart' building, are water and energy.
2) Personnel training
Workforces can be transformed through effective monitoring and intelligent insights. IoT and Machine Learning can be used to contextualize management in real time. A confusing morass of unverified solutions can be replaced by insight-driven, profitable, predictable and standardized solutions, considerably reducing asset downtime and improving ROI.
3) Making assets 'smart'
Even the tiniest inefficiency in automation such as HVACs, power control and elevators could result in considerable added cost and energy use, while delivering a sub-optimal tenant experience. With the advent of new technologies, such details can be monitored in real-time and optimized according to specific needs. Tracking consumption and asset performance also greatly improves the lifecycle metrics of the asset.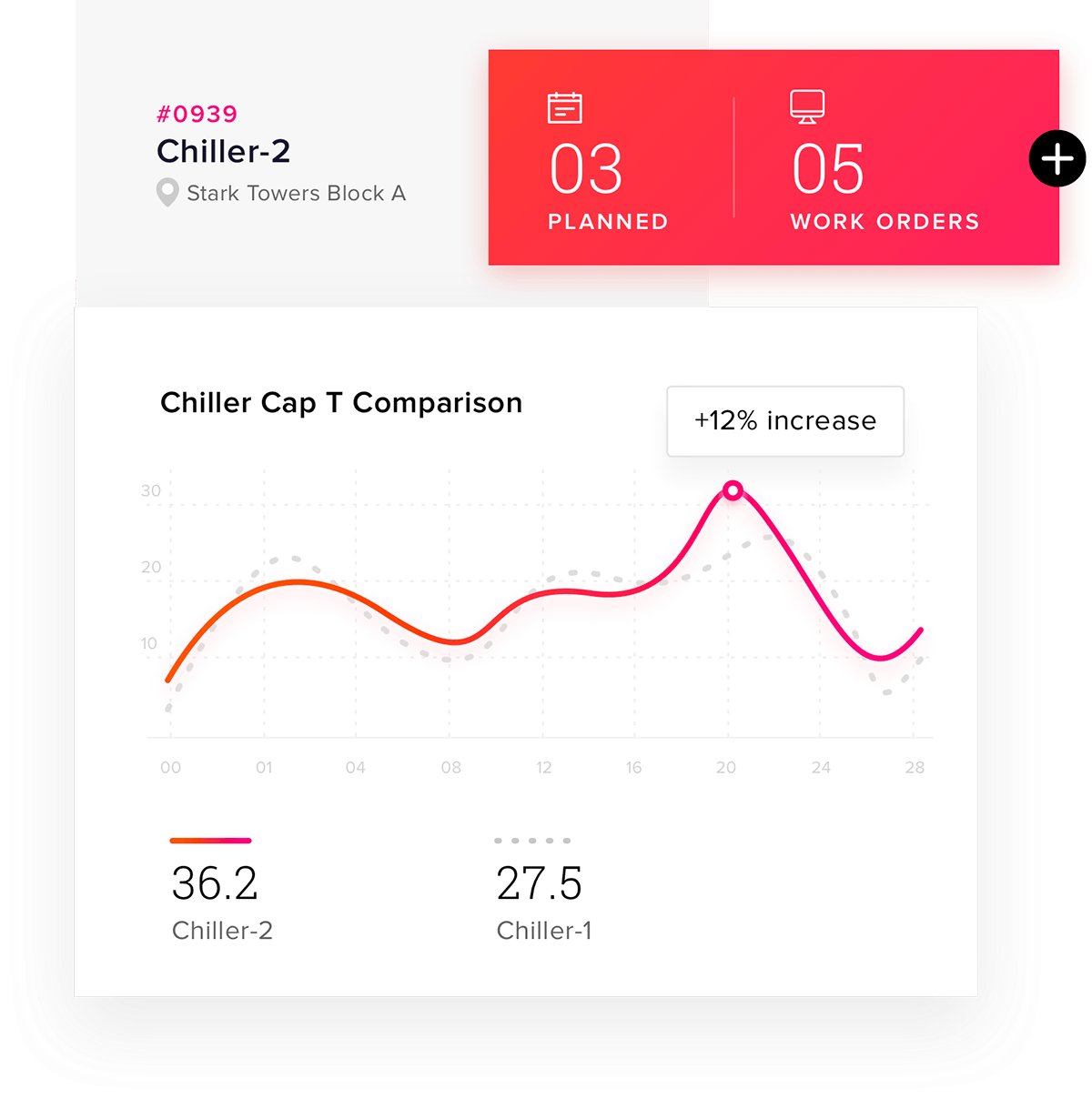 Machine learning and the IoT are the key enabling technologies
Incorporating smart technologies is only a beginning. These technologies require the right ecosystem and platform to deliver their maximum benefits. For instance, many existing systems are not adequately equipped to support mobile access, real-time analysis and portfolio-wide intervention. In contrast, Facilio is an Enterprise Platform for Portfolio-wide Facilities O&M, which leverages an IoT and AI-driven software to provide a comprehensive solution to manage building operations, maintenance, sustainability, and the tenant experience.
The entire spectrum of FM operations is enhanced by the integration of the ecosystem with the possibilities enabled by IoT, AI and Machine Learning technologies. BMS, fire safety, lift management systems, security systems and dozens of more automated functions can then be recruited and aligned optimally. The most cost efficient way to embrace the future is to upgrade from multi-vendor and dispersed building infrastructure, to unified operations that leverage the enabling influence of unified software driven platforms.
About the author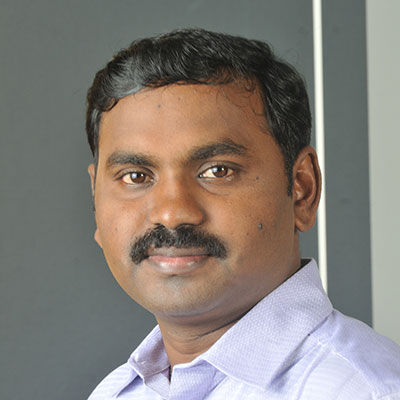 Prabhu Ramachandran is the founder and CEO of Facilio Inc, an enterprise-wide platform for facilities O & M (Operations & Maintenance) across real-estate portfolios, headquartered in Atlanta (US) and with operations in USA, Middle East and India. Prabhu's career spans over 18 years of product, business and customer experience focused on enterprise-scale software for IoT-based connected services, sustainable building solutions, and telecom network management.
About Facilio
Headquartered in Atlanta (USA), with operations in UAE and India, Facilio is an enterprise-wide platform solution for real-time facilities operations & maintenance (O&M). Facilio harnesses IoT and AI to centrally consolidate existing building systems and automation data across portfolio, onto the cloud. It offers applications and modules for property owners to effectively manage and control portfolio-wide O&M activities in real-time, organise maintenance, compliance, and vendor workflows, improve asset lifecycle and sustainability performance, and engage with tenants. Founded in May 2017, Facilio is currently used by leading enterprises to optimise over 30million sq.ft of space globally.
For more information please visit: https://facilio.com/