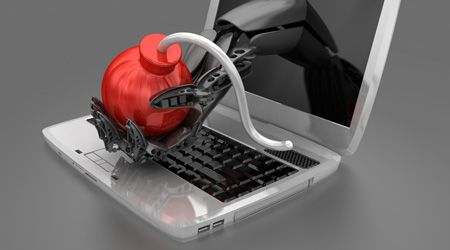 Report: Most Organizations not Prepared for Cyberattacks
Is your institutional or commercial facility prepared to handle a cyberattack? If you answered no, you are not alone.
Only 32 percent of IT and security professionals say their organization has a high level of cyber resilience, and a whopping 66 percent of respondents say their organization is not prepared to recover from a cyberattack, according to the annual
Cyber Resilient Organization
Study conducted by Resilient, an IBM Company, and the Ponemon Institute.
Click here for a full report on the results
.
The survey includes responses from more than 2,400 security and IT professionals from around the world.
How Common are Attacks Through a BAS?
Some statistics from the report include:
• 75 percent of respondents admit they do not have a formal cybersecurity incident response plan (CSIRP) that is applied consistently across the organization.
• 52 percent of those with a CSIRP have either not reviewed for updated the plan since it was put in place, or have no set plan to do so.
• 41 percent say the time to resolve a cyber-incident has increased in the last year.
• 66 percent say insufficient planning and preparedness is the top barrier to cyber resilience.
Other key takeaways include:
• 53 percent of the people surveyed said they suffered at least one data breach in the past two years
• 74 percent say they faced human threats due to human error in the past year
• 14 percent test their incident response plans more than one time per year
This Quick Read was submitted by Dave Lubach, Associate Editor of Facility Maintenance Decisions, dave.lubach@tradepressmedia.com.
---