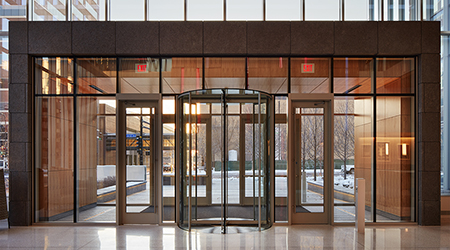 Entryway Security Can Be Understated, Yet Effective
See how a downtown corporate headquarters implemented both physical and electronic security features for safe, easy entry
The design of a new corporate headquarters building for a Fortune 500 financial services organization in downtown Minneapolis, Minn., offers community-centric public areas as well as complimentary security strategies. The building, designed by HGA, includes physical security and electronic security features that keep the corporate spaces protected in a way that is both understated in its design and convenient for building users.
In the entryways, automation features added to enhance ease of use also made it possible to choose oversized doors that might otherwise be difficult for users to operate, especially given the wind load often experienced in urban centers. Instead of standard optical motion sensors, many of the doors feature electronic signals that are triggered by contact on door pulls that work even when people are wearing gloves, as they often are in a Minnesota winter. The technology employed satisfies ADA accessibility concerns without the need to create separate ADA entrances.
Using biometric door hardware with touchless concealed automatic operators and internal request exit devices, the enhanced security system was designed to give users options for access that would meet a variety of needs, allowing individuals to use either their badge or other issued credentials to activate secure doors. This technology was also integrated with the fire and smoke control systems with added automation for adaptive response to any threats of smoke or fire.
On Point: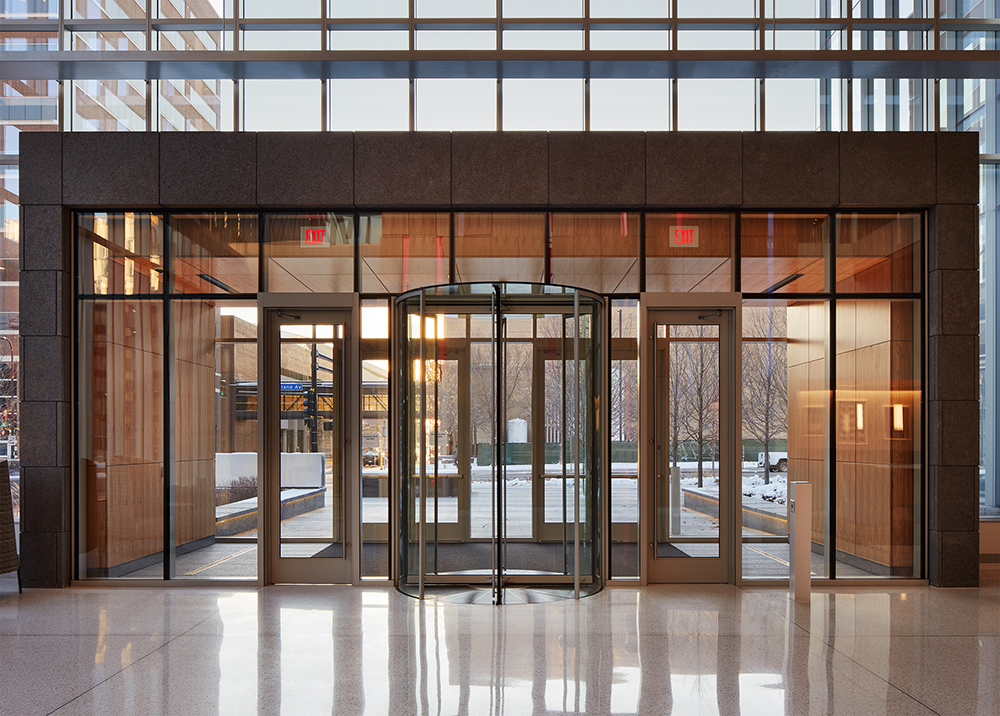 Integrating different types of openings can typically be a challenge. In this design, the use of extra tall architectural ladder pulls, that were coordinated with the glass revolving door push bars, provide an aesthetically well-coordinated glass entry vestibule design that ensures both a sleek look, while also offering safety and weather resistance.
HGA
Integrated Automation: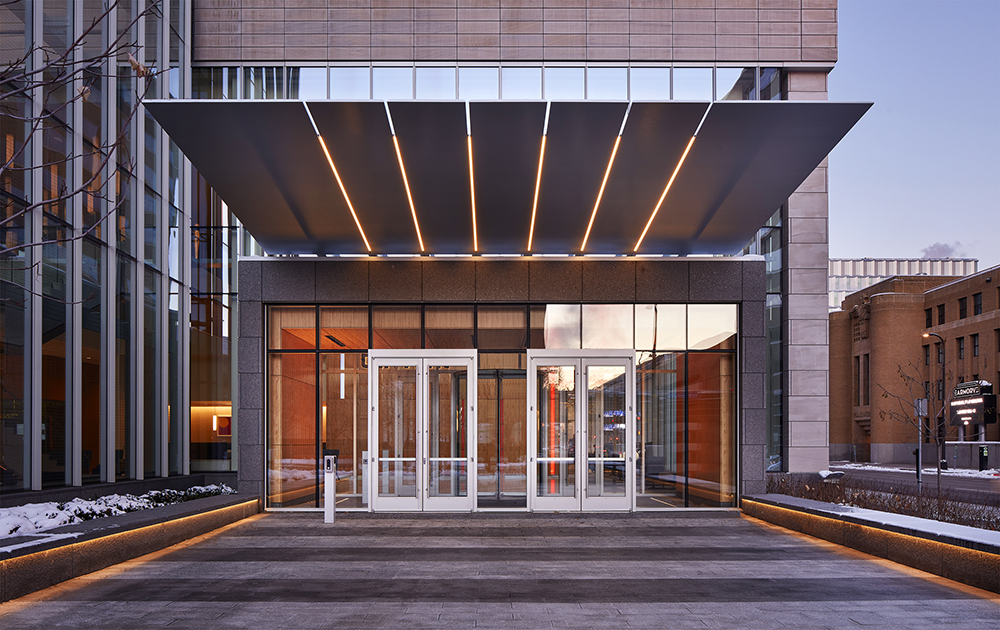 These architecturally designed extra tall entryways have concealed automatic operators on all of the exterior doors. This accommodates auto assist to allow for ease of use, and to overcome wind pressures in an urban environment, where taller buildings tend to force wind loads downward to street level. Additionally, hand-wave technology is utilized at designated doors to provide ADA accessibility for building users who need fully automatic actuation.
HGA
Multi-Function Bollard: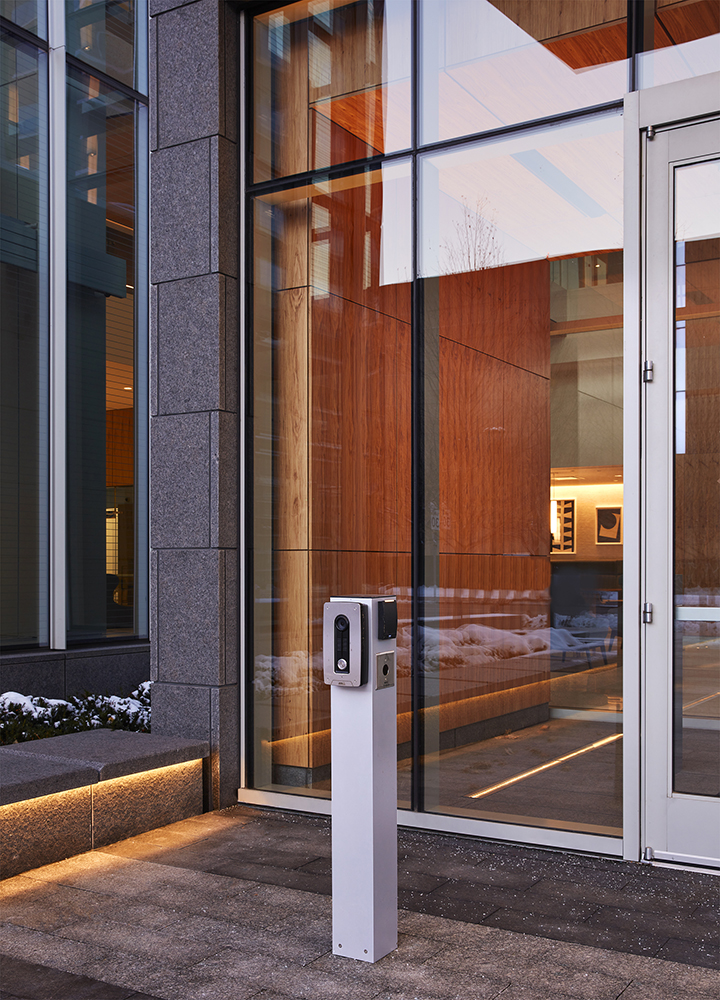 A bollard integrates multiple electronic access control devices, rather than installing devices directly on the doorway. The bollard includes: a card reader for employee entry to electronically release locking via an electric latch retraction; hand wave sensor for ADA accessibility; and an intercom station for visitor entry. The security team can remotely unlock the door for approved visitors, after their identity is confirmed using voice and video technology.
HGA
---
---
---
Related Topics: