You Might Like
On FacilitiesNet
Active File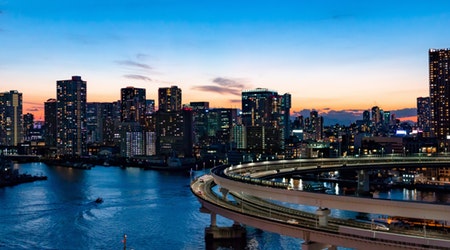 Collapse could lead to building changes
The collapse of the World Trade Center towers could lead to new building codes and standards, pending the results of a proposed two-year study spearheaded by the National Institute of Standards and Technology.
The study will be a follow up to a preliminary study recently completed by the Federal Emergency Management Agency (FEMA), with which NIST was also involved. The results of the FEMA study will be released later this month. In its new study, NIST will be taking a broader look at the tragedy, says Michael Newman, spokesperson for NIST.
"They'll be looking at all the factors involved, and fire is one of the keys, but there are a lot of theories concerning the collapse that will have to be tested," Newman says, including how the pressurized stairwells functioned in the evacuation, prior to the collapse.
To learn from this disaster and minimize future losses of life and property is the main thrust of the NIST study, said Arden L. Bement, Jr., director of NIST, in testimony before the U.S. Congress. A close examination of the collapse is important because many of the structural and fire protection design features of the Towers are widely used.
This broader study will address urgently needed improvements to national building and fire standards, codes and practices, Bement said.
The expectation is there will be standard and code changes, Newman says.
The study is expected to cost around $40 million.
---
Design-build saves time, money
Strengthening the argument that design-build is quicker was the speedy completion of the $110 million the University of Colorado Hospital (UCH) Anschutz Outpatient Pavilion.
The UCH decided to utilize design-build to develop the 476,000-square-foot facility in 24 months from start of design to initial occupancy. The design-build team consisted of McCarthy, Gerald H. Phipps, HDR Architecture Inc. and H+L Architecture. Working together, they were able to complete the project 18 months faster than what might have been achieved on a similar project using a traditional consecutive design-construction schedule.
---
Permits, IAQ online
Two Web sites recently developed aid in permit tracking and indoor air quality problems.
Chicago's Department of Buildings Web page allows property owners, developers and others to track building permits throughout the permit process and view needed corrections. The plan examiners can review the plans, identify any areas of the design that may not meet code and reference the specific building code deficiency as well as include additional comments.
Chicago is the first city in the country to offer the applicant both permit tracking and code-based corrections with building code references on the Internet at this level of detail, says Mary B. Richerdson-Lowry, building commissioner.
---
---
---
Related Topics:
Comments