You Might Like
On FacilitiesNet
3 Security Technologies Making Waves in Facilities Management
Drones, robots, and advanced access control: How these three technologies are changing how facilities managers plan security in their buildings.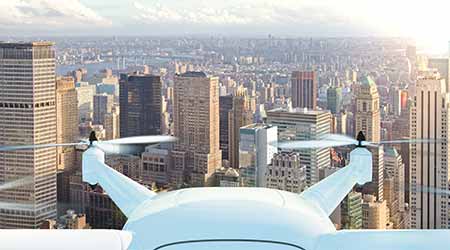 In no area of facility management does technology advance more rapidly than in security. An increasing array of state-of-the-art technology offerings can help facility managers ensure their occupants are safe, secure, and happy. But as with any technology, new devices and products bring new challenges. Unmanned aerial vehicles (drones), biometric and facial recognition access control, and security robots are all being deployed much more frequently. So it's imperative that facility managers understand issues related to their use in buildings.
1. Drones — Drone technology is a bit of a double-edged sword in terms of security for buildings. They can be deployed effectively to patrol an organization's grounds and the perimeters of a facility. And they can also be used for other non-security-related facility functions, like roof inspection.
But facility managers should be more aware of how drones can be used by others for nefarious purposes, like spying or hacking into a facility's computer networks. And drones are multiplying in droves — the Federal Aviation Administration estimates there could be as many as 1.62 million commercial unmanned aerial vehicles in operation by 2021. That's up from 42,000 in 2016. So now is the time for facility managers to acquaint themselves with drone security measures.
There are a few steps facility managers can take to protect against drone security threats. "There are drone detection and monitoring systems on the market," says Bill Edwards, vice president of protective design and security at Thornton Tomasetti. "Choose a system that is within budget and uses a multi-sensor array for best accuracy. This will provide the facility manager with drone situational awareness and enable a proactive response. Establish an internal drone response plan that includes immediate action drills from facility and security personnel."
As well, says Edwards, electromagnetic or radio frequency shielding can be deployed at the facility level to help mitigate cyberattacks. "Identify areas in the facility that need protected and talk to a security consultant who can design secure space," he says." While drone interference is illegal in the United States, the more drones — commercial and recreational — that are being used, the greater the chances of a cyberattack.
2. Robots — In 2018, LaGuardia Airport in New York City became the first major American airport to deploy a robot security guard. The Knightscope K5 robot patrols Terminal B, keeping a careful "eye" on passengers to make sure nothing is amiss. This robot, and security robots in general that have been deployed in office buildings, parking garages, sports stadiums, and malls, have been met with mixed results. Privacy concerns have arisen based on the capabilities of these robots to use behavioral analytics supposedly to identify crime before it happens or facial recognition AI to identify criminals. But how accurate is this artificial intelligence? And are these robots just more unsettling to occupants than useful in being a crime deterrent? Time and technology will tell. San Francisco recently became the first city in the United States to ban facial recognition use by police and government agencies, amidst public safety and privacy concerns.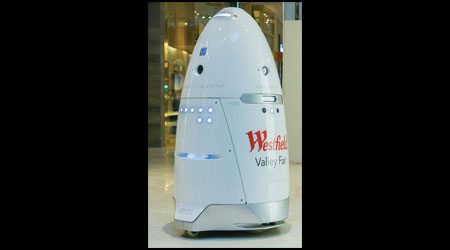 3. Access control — According to a recent report titled "Access Control Market — Growth, Trends, and Forecast (2019-2024)," the access control market is expected to grow 9.8 percent in the next five years. Where that growth will take place is what facility managers should keep their eyes on. "Deployment of wireless technology in the security system is a key driver for the market," the report says. And from biometrics, to facial recognition, to even RFID implants (one Wisconsin company made headlines two years ago by offering this to its employees), access control technology is becoming more sophisticated and accurate. But, again, privacy concerns remain. How willing are building occupants to relinquish their most personal of personal data (their biometrics) simply to be granted access to their workplace? Advocates argue that people do this every day anyway when they unlock their iPhones, but facility managers will need to decide for themselves based on the culture of their organizations what level of technology to deploy in their access control system.
Email comments to greg.zimmerman@tradepressmedia.com.
---
---
---
Related Topics:
Comments