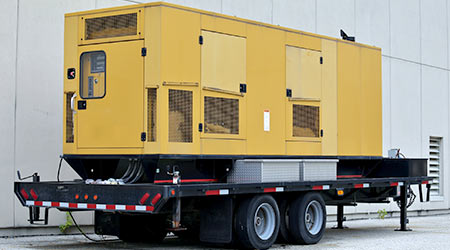 The Biggest Misconception About Backup Power
Every facility is a critical facility when it's yours, and with historic floods affecting thousands of commercial facilities in Texas, FMs across the country are dusting off their disaster recovery plans and checking their uninterruptible power systems (UPSs). Michael Fluegeman, a nationally recognized engineering consultant for critical facilities and data centers, recently was asked what is the biggest misconception facilities engineers may have about backup power applications after they've been called into action.

"The classic misconception is, 'The UPS worked, so everything must be good.' What a lot of folks don't know is that the UPS batteries probably had to perform for five seconds. What you don't know is, do you have 10 minutes of battery time or six seconds? Now, you just used five of those six seconds."

Fluegeman says this happens a lot. The very next power failure happens because your system was right on the edge of failure and you didn't know it. "If [the UPS] just barely works, it may not be apparent," he says. "Service organizations might come in to do the annual look over: a few checks — maybe switch over to a bypass and do some partial tests. Unfortunately, that's really not a performance test. Unless you put the equipment through its paces, it's really not an accurate picture of what you have."

Functional load testing is an important part of being sure that your backup power system is going to work when it's needed. So with the Houston floods as a reminder, be sure to revisit your UPS maintenance program. And consider attending this year's Critical Facilities Summit this fall in Minneapolis, where Michael Flugeman and others will be speaking.

​This Quick Read was submitted by Renee Bassett, director of content development for FacilitiesNet.com, Find out more about power generation systems and UPSs under Power & Communication.
---