You Might Like
On FacilitiesNet
Five Minutes With Audio & Video Home
fiveminuteswith
Outsourcing: Strategies for Hiring, Managing Contractors with Steve Spencer
Steve Spencer, facilities specialist with State Farm in Bloomington, Ill., discusses his organization's contractor-qualification process and the way his department evaluates contractor performance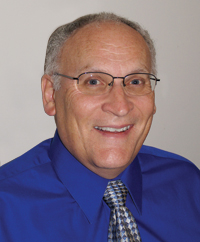 Steve Spencer
Facilities Specialist
State Farm
Bloomington, Ill.
Can you discuss your organization's contractor-qualification process and its role in outsourcing?

We conduct contractor qualification for all vendors being considered for outsourced contracts. It involves gathering information such as licensing, insurance, hiring, training, bonding, lawsuits, certifications, financial and the contractor's current customers. This information is then reviewed and site visits are conducted to view the work being done at other customers' facilities.

This process plays a major role, as we only send bid packages to those contractors who have been deemed as qualified by the process. It has proved to be a critical aspect in the selection of quality contractors and value pricing.

How do you ensure service providers follow through on the level of performance agreed upon in a contract?

We utilize the contract as a living document and conduct regular inspections, contract review, billing review, and meeting with the contractor. This is done by individuals who are assigned that responsibility, checked by their supervisor, and reviewed quarterly by corporate subject-matter experts.

What challenges do you face in overseeing both an in-house staff and outside contractors?

There is always the potential for conflict and blame or the problem of them getting too familiar with each other to the point of neglecting to enforce the contract.

What impact does outsourcing have on the productivity of your in-house staff related to big-picture projects?

Generally, we use outside contractors to perform less technical or highly technical work that frees our employees to be more productive in the preventive maintenance and predictive maintenance areas. As far as big-picture projects, outsourcing allows our employees to be better prepared to oversee and review those types of projects. These situations also facilitate developmental growth of our employees within the organization.

Looking ahead, do you see outsourcing having a more prominent role in your department?

I do see more potential use of outsourcing as we review the processes we are responsible for conducting. We continually are looking at technology, outsourcing, and other options for reducing costs, providing better service, and increasing productivity.
Find more on this topic:
outsourcing, contractors, bids, preventive maintenance, predictive maintenance, maintenance & operations
posted: 9/8/2010