You Might Like
On FacilitiesNet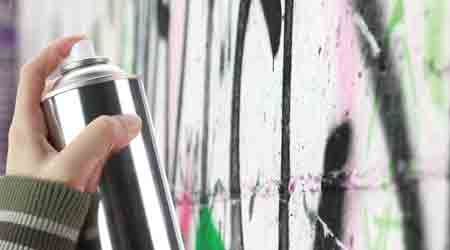 Sidebar: Take Clean, Kill, Coat Approach to Mold and Mildew
Part four of a four-part article on paints and coatings applications
Water intrusion into institutional and commercial facilities resulting from pipe leaks, storms, floods, and other events can lead to unhealthy mold and mildew growth. One effective remediation method maintenance and engineering managers should consider in addressing these situations is the clean-kill-coat method.
Before using the method, however, managers must determine if mold and mildew are present in an area because workers cannot disturb the environment if they even suspect mold is present. The best way to protect workers' health and safety is to gather air samples for testing by a certified authority in compliance with local environmental codes and guidance. If testing reveals the presence of mold or mildew, workers need to follow processes for containing them and sealing the area before they can start any cleanup.
Even if the air sample is negative for mold, workers still can use the clean-kill-coat method to prevent future mold growth from any remaining small residual deposits.
Clean. The first step consists of removing unsalvageable materials, such as carpets, wallboard, vapor barriers, and insulation, leaving only hard and semi-porous surfaces. Workers must circulate air in the area to completely dry the space before proceeding to the next step.
Kill. This step involves using an antimicrobial agent to disinfect and deodorize remaining hard surfaces or semi-porous material that might have been affected by the storm, flood or other water intrusion event.
Coat. The final step before replacing the carpet, damaged wall studs, insulation, and vapor barriers and closing the wall cavity with wallboard is to coat the area with antimicrobial coating for long-term protection against re-growth from microscopic residual mold.
— Thomas A. Westerkamp
Continue Reading:

Paints & Coatings

Trends and Tactics for Successful Paints and Coatings Applications

Urethane- and Epoxy-Based Products are Effective Concrete Coatings

Differences Between Antimicrobial and Antibacterial Coatings

Sidebar: Take Clean, Kill, Coat Approach to Mold and Mildew
---
---
---
Related Topics: