You Might Like
On FacilitiesNet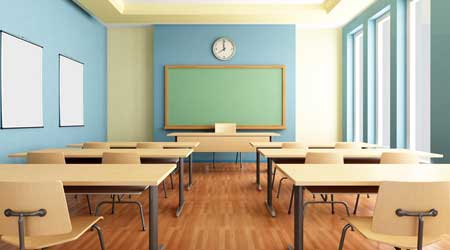 Primary Factors in Successful Paints and Coatings Specification
Part 1 of a five-part article on paints and coatings specification
Every maintenance and engineering manager specifying paints and coatings aims to ensure the final product will deliver long performance life and maintain its appearance. Given the many changes in formulations of paints and coatings in recent decades designed to meet user demands for appearance, cost and sustainability, what does "paint quality" mean these days?
By understanding advances in the key performance characteristics of the latest generation of paints and coatings — including wearability, sustainability, coverage, cleanup, substrate protection, and appearance — managers can more effectively match new-generation offerings to their project needs to ensure successful applications.
Managers need to consider both the environment and the application in deciding if a paint or coating meets wearability needs.
For example, if the surface is exposed continually to salty air and abrasion from traffic and is located outside where ultraviolet rays can cause urethane coating to become milky, then one good choice is an acid-resistant formula with a hard finish, such as an epoxy-based coating.
On the other hand, high levels of hardness and abrasion, along with a high level of impact resistance, would make a urethane coating a successful interior choice.
Continue Reading:

Paints & Coatings

Primary Factors in Successful Paints and Coatings Specification

Paint Coverage Depends on Nature of Substrate

Condition and Preparation of Substrate Enhances Paint or Coating

Test Paint or Coating to Ensure Finished Job Features Proper Look

SIDEBAR: Before and After Paints and Coatings Considerations
---
---
---
Related Topics: