You Might Like
On FacilitiesNet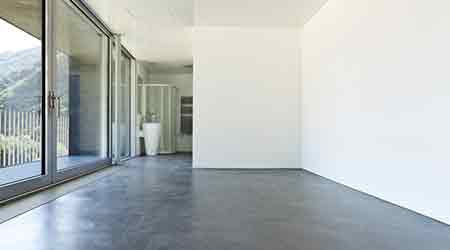 Coatings Considerations For Concrete Surfaces
Part 1 of a 3 part article covering coatings for concrete surfaces
Concrete surfaces in and around institutional and commercial facilities can provide maintenance departments with a number of challenges related to protecting the surfaces from the elements and keeping them in safe overall condition. One key step in protecting concrete surfaces, including sidewalks, parking structures and warehouse floors, is applying an appropriate coating. By understanding concrete surface needs based on location, traffic levels and weather, as well as available coating types, managers can more successfully match coating types to their facilities' concrete surfaces.
Assessing risks
The many stressful conditions and activities that indoor and outdoor concrete surfaces must withstand illustrate the challenges faced by maintenance departments. Managers must balance the competing factors of optimum life cycle, pedestrian safety and cost.
Moisture, freezing, thawing, chemicals, ultraviolet (UV) light, and vehicle traffic all conspire to attack concrete surfaces on roads, bridges, sidewalks, curbs, parking lots, driveways, walkways, and stairways. These same conditions and activities attack concrete building foundation surfaces, facades, roof decks, retaining walls, patios and pool decks.
Concrete indoor foundations, floors, walls, ceilings, stairways, load-bearing columns, parking garages, tank linings, planters, indoor pools, decks and patios also must withstand many of these same stresses.
Temperature and moisture are two major enemies of concrete surfaces. Outdoor concrete must be able to withstand heat and sub-freezing conditions, and both indoor and outdoor concrete must withstand ground movement, as well as the full range of moisture changes from drought to heavy rains. Roof decks must be able to handle both dead loads and live loads —rain, snow, and wind — as well as moisture, but the surfaces still must be flexible to avoid cracking and water and ice penetration.
Depending on their locations, concrete surfaces also must be able to handle foot and vehicle traffic loads. Loading docks and floors in garages and warehouses, for example, are subject to the movement of several vehicles or lift trucks at a time, each of which weighs several thousand pounds. The design of such thick, reinforced concrete surfaces must accommodate dead and live loads that are much greater than those on hollow-core concrete slabs designed for light foot traffic, furniture and equipment. Surface treatments must accommodate these moisture, heat, cold, traffic wear, impact, settling and flexibility, stain and chemical-resisting demands.
Continue Reading:

Paints & Coatings

Coatings Considerations For Concrete Surfaces

Sorting Through the Various Types of Concrete Coatings

Avoiding Common Problems With Sealers and Coatings for Concrete Applications

Products: Paints & Coatings
---
---
---
Related Topics: