Don't Discount The Importance of Cleaning: Here's Why
First of a two-part article on the benefits of a robust cleaning program.
OTHER PARTS OF THIS ARTICLE
Pt. 1: This Page
Pt. 2:
How Good Cleaning Practices Can Save FMs Money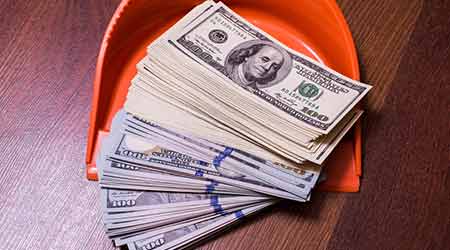 Cleaning can be easy for outsiders to overlook or discount. After all, most of us had to straighten our bedrooms growing up or have to clean our homes now that we're adults. "Because people have a familiarity with it, there's a sense that cleaning is cleaning," says Jim Peduto, managing partner with the American Institute of Cleaning Sciences.

That means many of those with control over a facility's budget "do not understand or appreciate the true value of cleaning," says Dan Wagner, director of facility service programs with ISSA, a trade association for the cleaning industry. That includes the positive impact cleaning has on human health, productivity, safety, asset preservation, and sustainability, as well as the risks associated with substandard cleaning, he adds.

Skimping on cleaning is counter-productive. Yet, because the cleaning budget tends to be one of a facility's largest operating expenses, it's often targeted for reductions, especially when budgets are tight. Today, of course, that's most of the time.

Cost Pressure
The pressure facilities managers often face to reduce ongoing cleaning costs extends to the firms hired to provide these services. "Providers of cleaning products and services are constantly challenged by their customer base" to reduce prices, says Bill Balek, director of legislative and environmental services with ISSA.

With 900,000-plus janitorial contractor businesses in the United States, according to IBISWorld, it's not difficult to find a firm that can provide cleaning services at a lower cost. "Janitorial services have been largely cost-driven," according to an ISSA report, The Value of Cleaning. That, combined with a low cost of entry, has prompted some organizations "to cut corners and force unfair competition for those firms that are truly professional and committed to excellence," Wagner says.

At the same time, facility managers often have little detailed data on the expenses that make up their cleaning programs, Peduto says. For instance, they may not be able to estimate the number of hours a cleaning crew requires to complete its work. They may have a hunch that a robust cleaning program will reduce the number of work tickets the crew has to resolve, but lack strong numbers to back it up.

As a result, they're often at a disadvantage when negotiating with the companies providing the service. "If you don't understand the differences, you'll go with the less expensive," Peduto says.

Benefits
That can backfire, given the proven benefits a strong cleaning program can offer. The greatest is its ability to protect public health, Balek says. Multiple studies have demonstrated that cleaning is key to reducing the transmission of infectious diseases. This includes from the cold and flu to those that can be more serious, like noro virus or healthcare-acquired infections.

Even the most mild of these can lead to absenteeism, presenteeism (that is, employees who are sick but come to work anyway, where they can infect others), or diminished productivity. "One of the many benefits of a clean facility is the reduction in harmful contaminants in the indoor environment," the ISSA report states.

The ISSA report summarizes a study done by a team at the University of Arizona that aimed to quantify how a "hygiene intervention" could reduce building occupants' exposure to viruses. At the start of the study, a surrogate virus was introduced on one person and one surface in a 100-person office.

Just four hours later, up to half the hands and surfaces in the office were contaminated.

However, a hygiene intervention produced a statistically significant reduction in the concentration of the virus on hands and other surfaces, which limited the spread of the virus. Mathematical modeling indicated the likelihood of infection by cold, flu, or other viruses dropped by 80 percent, with just half the employees participating in the intervention.

The hygiene intervention consisted of three steps: thorough hand washing, wiping frequently used surfaces like desks and door knobs with sanitizing wipes, and then using hand sanitizer. The protocol often is condensed to "wash, wipe, sanitize."

The costs of poor cleaning are even steeper in health care settings, where HAIs can impose severe human and financial costs. HAIs are infections patients acquire in a healthcare setting while they're receiving treatment for a different condition.

The most serious effect of HAIs is to patients already struggling with illness or injury. They may find their health further compromised if they contract an HAI.

For healthcare providers, the financial costs of HAIs are estimated to run into the billions each year. HAIs can force patients to extend their hospital stays and receive additional treatments. In addition, Medicare limits reimbursement for serious and preventable adverse events like HAIs. "If you can reduce the transmission of infectious diseases, there's an economic impact," Balek says.

A strong and regular cleaning program also can cut the likelihood of slips and falls. "They're one of the biggest sources of liability to commercial facilities," Balek says.

In addition, a robust cleaning program can cut the number of work tickets — say, to re-clean a bathroom — that require additional work by the facilities staff. Addressing a work ticket requires scheduling, completing, and checking the work, and then communicating the resolution to interested parties, among other steps. All these take time and cost money.
Continue Reading:

Cleaning

Don't Discount The Importance of Cleaning: Here's Why

How Good Cleaning Practices Can Save FMs Money
---
---
---
Related Topics:
Comments