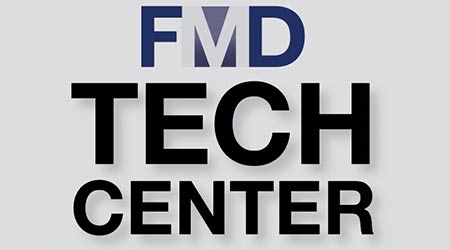 FMD Tech Center
Products and services for commercial and institutional maintenance and engineering management.
NX-5000 Series Capable of Three-Digital Protocols

KENWOOD NEXEDGE NX-5000 Series mobile and portable two-way radios are the first radios capable of three digital protocols. Ideal for staff security and operations, the radios feature advanced digital features such as encryption for privacy, and integration with smartphones. The NX-5000 Series offers an affordable path to digital and the ability to access NXDN, P25 Phase I&II and DMR extends their versatility.

JVC KENWOOD USA Corp.
www.kenwood.com/usa
1 (800) 950-5005
Excel Dryer Features Expanded Product Line

Excel Dryer's expanded and enhanced product line features XLERATOR, XLERATOReco and ThinAir Hand Dryers. Enhanced standard features including adjustable speed and sound controls, adjustable heat settings, an externally visible Service LED and multi-voltage options accommodate electrical needs globally. Combined with the most complete line of options and accessories, the best hand drying solution can be designed for any restroom environment.
www.exceldryer.com
RIDGID Straplock Pipe Handle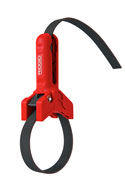 The RIDGID Straplock Pipe Handle simplifies the installation and maintenance of large diameter plastic pipes by helping users securely grip the pipe and apply force in all directions. It grips pipes 3 to 8 inches in diameter, features rapid size adjustment to quickly move between pipe sizes and has a specialized strap that provides maximum grip while minimizing marring.
www.RIDGID.com.
Electric Eel Model D-5 Drain and Sewer Cleaning Machine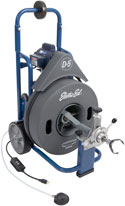 Continuous cable drum machine for cleaning 3-10-inch diameter lines up to 100 feet. High density polyethylene drum will not rust or dent and holds up to 100 feet of ¾-inch diameter Tri-Max cable, the toughest cable in the industry. Powered by a heavy-duty ½ horsepower capacitor-type motor to provide more torque.
www.electriceel.com
General JM-1000 Mini-Jet Compact, Lightweight, Great Price

The compact, lightweight JM-1000 Mini-Jet from General Pipe Cleaners offers a great way to clear grease, sand and ice clogs – at a great price! Clear small lines, clogged sinks, and laundry drains from 1½" to 3" in diameter with 1500 psi of cleaning power. General's powerful little water jet hits the stoppage with high-pressure, wall-to-wall water spray, and flushes them away.

For more information, contact the Drain Brains at General at 800-245-6200 or 412-771-6300, or visit www.drainbrain.com/jets.
---
---
---
Related Topics: