Facility Manager Cost Saving/Best Practice Quick Reads RSS Feed
Pests Disrupt Students' New Semester
October 11, 2019 - Contact FacilitiesNet Editorial Staff »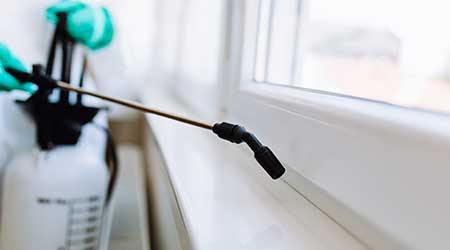 Like it or not, pests are a part of many institutional and commercial facilities. From bedbugs and termites to mice and birds, pests often affect the operations of facilities, and they challenge maintenance and engineering managers to minimize or even eliminate that impact. Despite managers' best efforts, sometimes the pests win.
The facilities management at Brown University received 53 calls about pest control in September alone, an unusually high number, says Michael Guglielmo, vice president of facilities management. Students also have reported mold and lead paint in their rooms, according to the Brown Daily Herald.
Katherine Jiménez, who coordinates housing for Alpha Chi Omega, says residents discovered drain flies a few weeks ago in their rooms and in all of the house's bathrooms. Drain flies are small, non-biting gnats that breed in standing water.
"One of my sisters had to go to a hotel room because her room was absolutely infested," Jiménez says, adding she does not know how the bugs got into the rooms and is concerned the issue might arise again. But she praised the facilities department for its efficiency, recalling that exterminators came to her room quickly and the bug problem was resolved that night.
Guglielmo partially attributed high pest numbers to humid weather but also cautioned that the problem might be connected to open trash. He reminded students of their responsibility to dispose of trash from dorms.
In addition to bugs, students this semester have found mold and lead paint in their dorms, though the frequency of these incidents has not been above average, Guglielmo says.
Dan Hounsell is editor-in-chief of Facility Maintenance Decisions.
---
Comments