Facility Manager Cost Saving/Best Practice Quick Reads RSS Feed
Pest Problems: Sports Facilities Face Major Issues
December 21, 2018 - Contact FacilitiesNet Editorial Staff »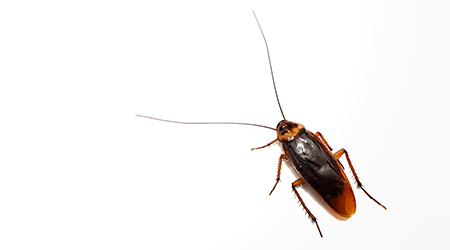 What's in your building? Chances are, most facility managers responsible for pest management in their institutional or commercial facilities would be surprised — and possibly horrified — to learn the honest answer to this question.

Consider the findings of a recent investigation into the pest management challenges among professional sports facilities. A health department inspector found a mouse in a commercial-size bag of Cracker Jack at Coors Field in September 2016, along with five live cockroaches in a trap in a storage room. Two weeks earlier, inspectors had found copious amounts of mouse droppings on a kitchen floor, in food-prep trays, inside a bin of rice and amid bags of cookies that had been chewed.

Such violations were just a few of thousands of such problems found at North America's 111 NFL, MLB, NBA and NHL venues in 2016 and 2017, according to an Outside the Lines analysis of more than 16,000 routine food-safety inspection reports from local health departments. At about 28 percent of the venues, one-half or more of their food service outlets incurred one or more high-level violations.

The violations run the gamut: chicken, shrimp and sushi festering at dangerous temperatures that can breed bacteria; employees wiping their faces with their hands and then handling food for customers; cooks sweating over food; beef blood dripping on a shelf; moldy or expired food; dirty utensils or contaminated equipment; and the presence of live cockroaches and mice. Less serious but still icky: dirty floors, fruit flies, pesky pigeons and, in one venue, beer leaking from a ceiling.
Dan Hounsell is editor-in-chief of Facility Maintenance Decisions, and Facilitiesnet.com.
---
Comments