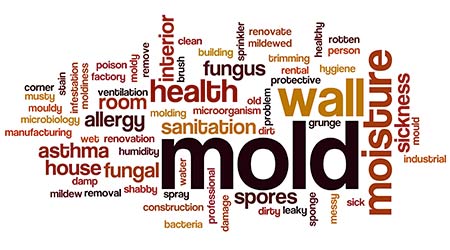 Mold Watch: One State's Attempt at Healthier IAQ
How much mold is growing in institutional and commercial facilities? Whatever the anyone's guess might be as to the amount, the real answer is too much. Deferred maintenance and a general underfunding of all types of inspection and maintenance of the nation's buildings has left many facilities, especially those in more humid climates, susceptible to mold growth. Now, one state is trying to address the situation through legislation.

South Carolina lawmakers are trying to prevent mold growth is in public buildings and schools in the wake of air quality complaints at several schools across the state, according to WBTW. A bill in the state senate aims to create a mold abatement and remediation committee.

The committee's goal would be to study the impact of mold in public areas. The bill is sponsored by several lawmakers across the state, a majority of which are from the Upstate, where there are complaints of mold in several buildings, including a school.

The committee would work to make public buildings more resilient to flood damage and mold growth, and it would study mold's impact on public health. The bill places a special emphasis on how mold affects school children.

Dan Hounsell is editor-in-chief of Facility Maintenance Decisions and FacilitiesNet.com.
---