You Might Like
On FacilitiesNet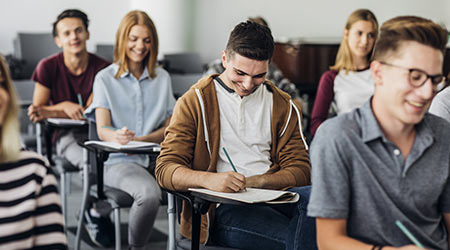 Boiler Issues and Cold Temps Close High School
Maintenance and engineering managers responsible for routine maintenance on key HVAC components know they need to anticipate issues as colder winter weather approaches. But frigid temperatures can undermine even the best preparations, especially with aging systems and components.

Students at Theodore Roosevelt College & Career Academy High School, in Gary, Ind., were forced to stay home for two weeks after a broken boiler system left the historic school without heat. When students will return to Roosevelt is anybody's guess. The school has a history of boiler problems, according to ABC 7.

"There were days when we were moving to different sections of the building because one time one side will work, one side a different side didn't work," says John May, a 2014 Roosevelt graduate.

Students walked out of class in protest three years ago when burst pipes left them trying to learn in the cold. The district used state funds to address the problem, but students are angry it wasn't enough.

"People gave us money to fix the boiler and stuff, but they just patch it up and never fix it," says Jerrica Sykes, a senior at the school.

Because students have missed two weeks of school, the school will make up lost instruction time after school and possibly on Saturdays.
Ryan Berlin is managing editor of Facility Maintenance Decisions.
---