Facility Manager Cost Saving/Best Practice Quick Reads RSS Feed
Making Green Buildings Work
August 4, 2011 - Contact FacilitiesNet Editorial Staff »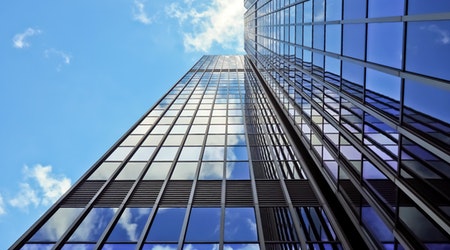 I'm Dan Hounsell, editor of Maintenance Solutions magazine. Today's topic is, making green buildings work.

When maintenance and engineering managers are involved in designing, constructing, and operating a new facility, they undoubtedly will learn a great deal along the way. But when the facility is pursuing never-before-seen green building goals, managers can expect a more arduous learning process.

Perhaps nobody understands that better than Jeff Schorzman, facilities manager with Providence Newberg Medical Center in Newburg, Ore. In a way, Schorzman went back to school as he helped the 183,000-square-foot facility become the first hospital in the nation to earn Gold certification under the Leadership in Energy and Environmental Design (LEED) rating system. Schorzman's education did not end when the hospital came online in June 2006. Instead, he has kept learning about the building and its technology five years after hanging the LEED plaque on the wall.

Despite the advanced technologies Schorzman and his team specified for the building, the medical center did not perform as designers intended during its first year of operation. One primary reason the facility struggled was that the project team tried to meet tight deadlines without sufficient vetting of building systems, Schorzman says.

Another cause of the facility's inefficient operations initially related to oversized equipment.

"Our steam system in the building was sized for humidification for the whole building 24/7, and our sterilization of surgical instrumentation 24/7/365," he says. "The majority of our surgeries are done Monday through Friday between 6 a.m. and 6 p.m. The only areas that require humidification are the surgery areas, so (the system was) oversized."

Schorzman and his staff went through a great deal of trial and error during the first year of operation, but now, systems are performing as the project team intended. Power use is down 12 percent, compared to the first year, and gas use is down 30 percent, he says. Technicians are constantly making improvements, but five years after becoming the first LEED Gold hospital, Schorzman can look back at this learning experience as positive.
---
Comments